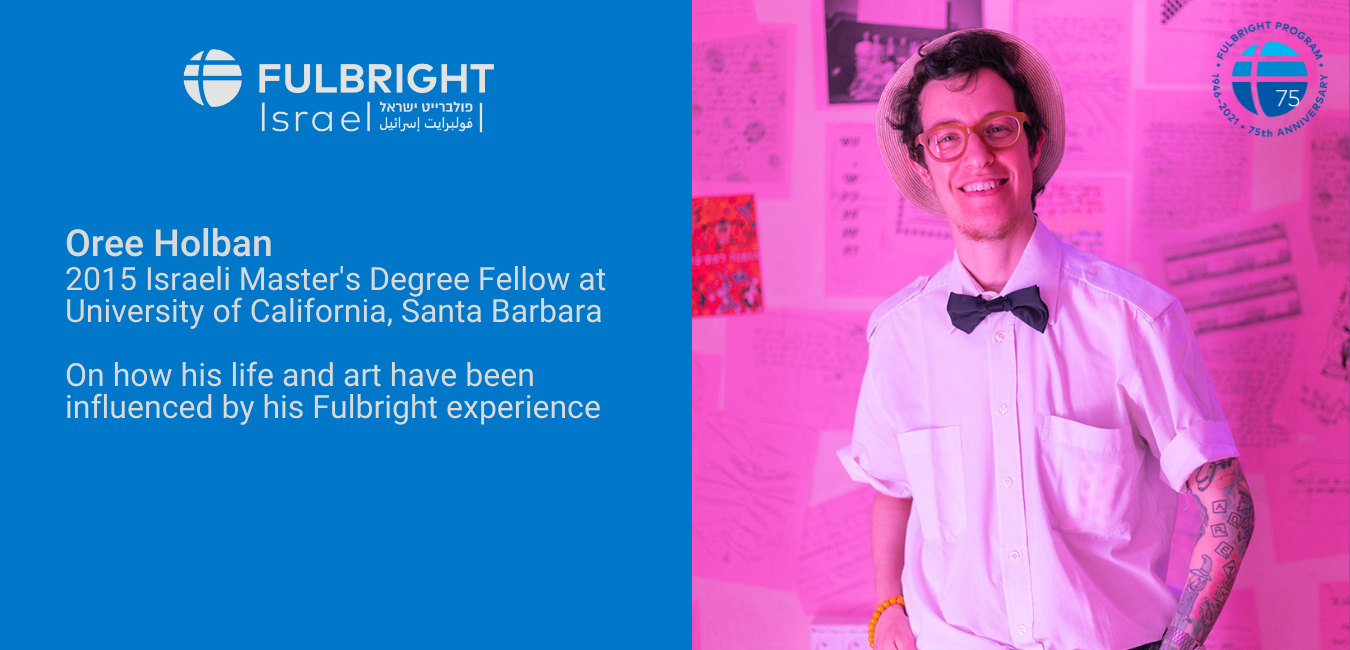 How is it possible to truly convey a life-changing experience?
This text will address how my art and life have changed since the Fulbright years, with a few project examples. I would like to focus on how a physical and intellectual journey has allowed a more profound, inner, spiritual path to unfold.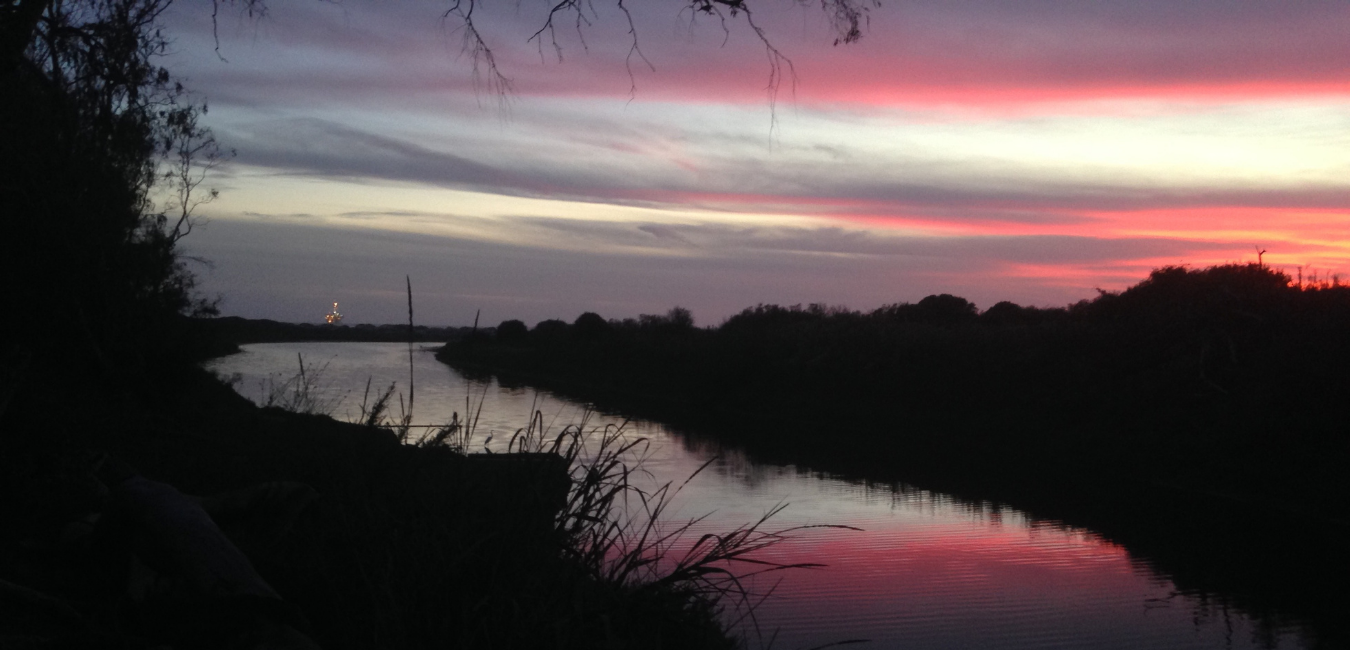 One of the most important benefits of the Fulbright program for me was time, time to dream, reflect, meditate, study, explore, and create. The peaceful atmosphere of UCSB and Santa Barbara was ideal for this purpose.
Witnessing the campus can be rather remarkable: It kisses the ocean, has abundantly verdant grounds, bike paths, skaters, and the weather is an 'eternal spring.' My art studio was located in a two-story building, part of the university's stadium (Harder Stadium). The space was tranquil, allowing me to quickly dive into research and create artwork, yet close enough to attend a good art/music show in wild LA on the weekends. I felt dazzled and so excited to start this new chapter in my life.
Luckily, the program covered all living and study expenses to be fully available to focus on the here and now. Thanks to the program, I was also able to work as a TA and gain tremendous experience and passion for lecturing, which nowadays manifests in workshops that I run at Israeli art colleges. I made up my mind to devote such precious time to do the best I could to grow as a human being and artist.
During our first semester break, my partner and classmate suggested we attend a 10-day Vipassana meditation course. I could not resist the offer, so we traveled to one of the centers located in Northfork, WA. The time was right, and my heart and mind were wide open.
Those were memorable days in my life, days of being in silence, quieting the mind, observing sensations in the body, and learning to accept reality as it manifests - constantly changing from moment to moment. It was there that I started to know for the first time something else, something which no school had taught me before, to be in the present and not run away, or perhaps, the art of living.
Leaving the center with broad grins on our faces, we both returned to our daily lives, academic tasks, and new art projects. However, I slowly realized what a significant change had come into my life and art. The physical and intellectual journey in the U.S. started to merge naturally with a path of finding true joy, humility, and higher degrees of self-acceptance.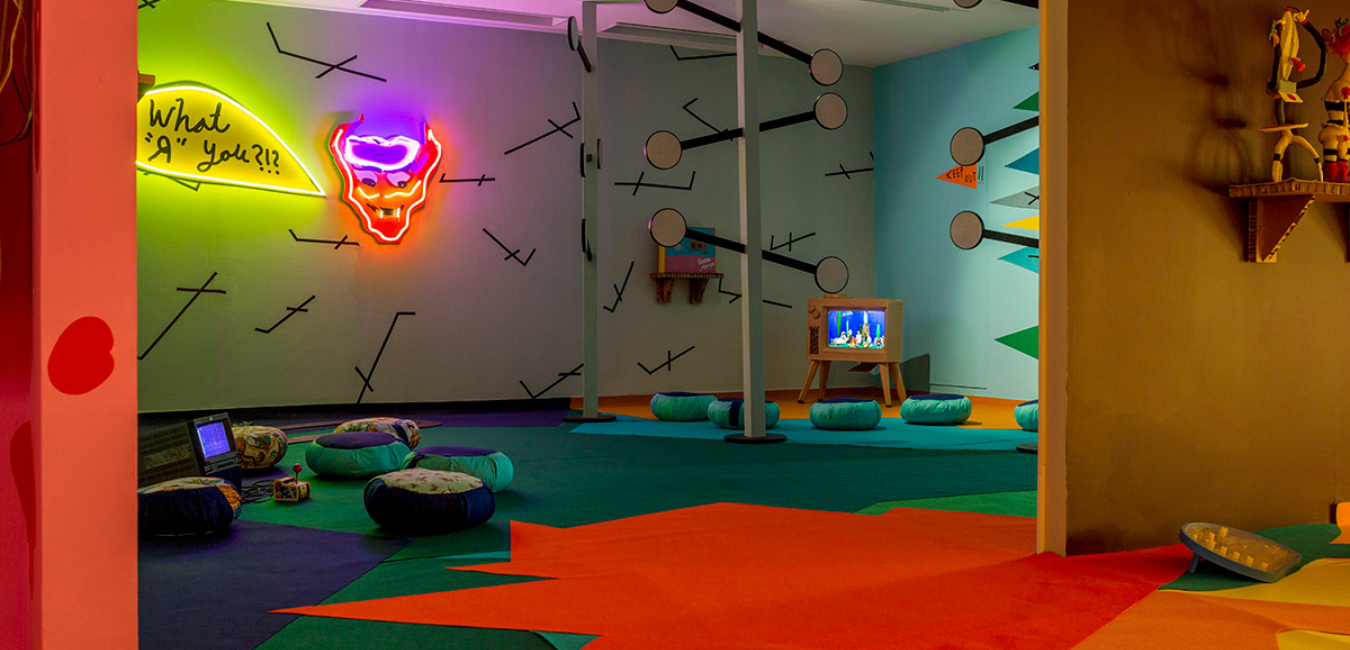 As part of my MFA research, I was interested in finding poetic yet childlike, simple ways to express the fluidity of gender identity and the sensation of being in limbo in between. My primary references were American rock 'n' roll, pop culture aesthetics, and highly defined gender roles of the 1950s. My artwork and writing also became more enhanced by spiritual teachings and the ongoing Vipassana meditation practice.
Upon completing my MFA, I stayed on for another fruitful year of Fulbright's post-academic Training as an Art and Education Outreach Coordinator at UCSB'S Gender Resource Center. My project was "No Body Holy," a queer 50s-style prom that celebrated the diversity of genders and bodies. It was moving to bring together, into the vintage-looking gymnasium, not only students but also various locals from the larger Santa Barbara area. The lineup included Shannon and the Clams, and the local radio station broadcasted the entire event.
Back in Israel, I felt embraced by the art community, and new opportunities opened up. In 2019, I had my first solo show at Hamidrasha Gallery in Tel Aviv. The exhibition was an immersive installation that invited the viewer to step into a personal, gender-transcending journey. It included neon signs, ready-made toys, soft sculptures, wall-to-wall felt carpets, and a VR animated movie experience. One heartwarming feedback was from a person who said that after leaving the show, she suddenly looked at people who passed by her 'as is,' without any judgment or assumptions based on gender.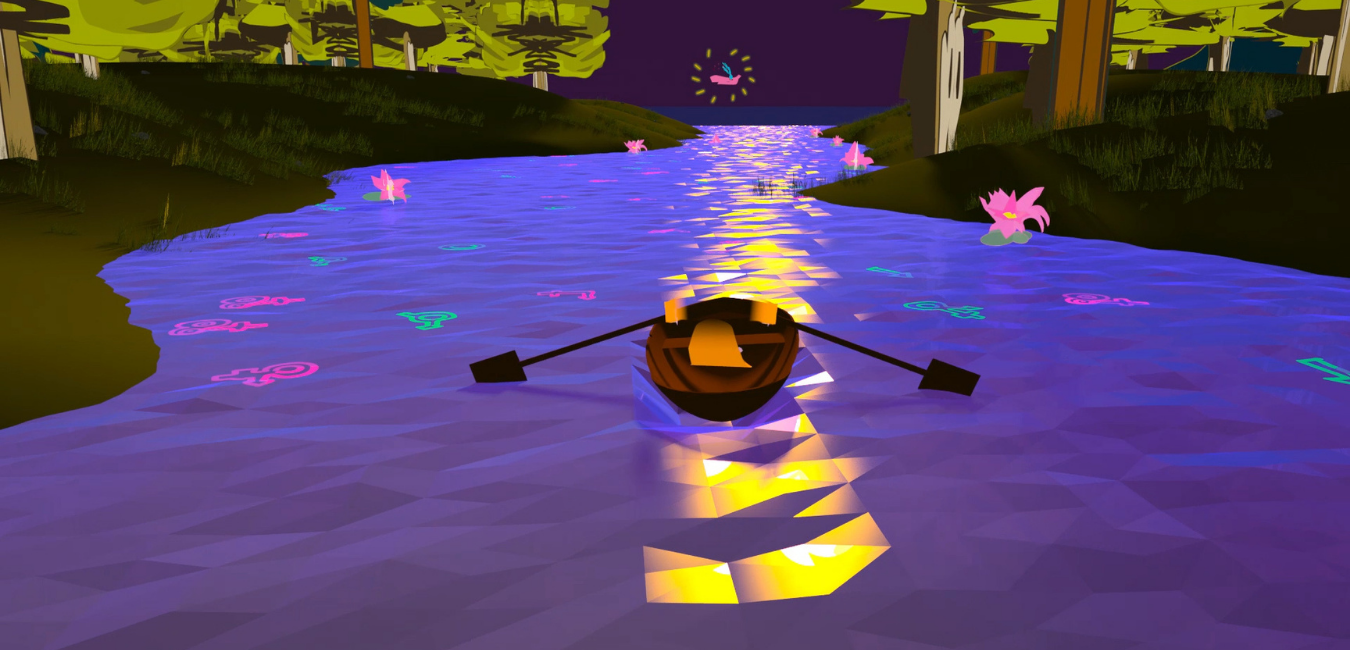 Recently, I had another significant exhibition at the LGBTQ Center in Tel Aviv. It was part of a "demolition festival" that celebrated pride month as well as a farewell party to the venue, which is being torn down to make way for a new building that will be the second-largest LGBTQ center in the world. My project, "Farewell Ancient Pink,'' consisted of pink copies of love and friendship letters that I received from ages 10 to 18, assorted memorabilia, as well as a soundtrack from the 1990s. It celebrated a lost time capsule and my different life incarnations. It was an intimate version of a goodbye party; not to "demolish" the past but to lovingly let go, while healing and speaking of a teenage time in which all we were looking for was a safe space to explore identity and get closer to who we are. Throughout the three days of the festival, I was constantly present in the exhibition space. I had invaluable conversations with people from the LGBTQ community as well as outside it. Many of them were highly moved and felt as if they had entered their childhood room.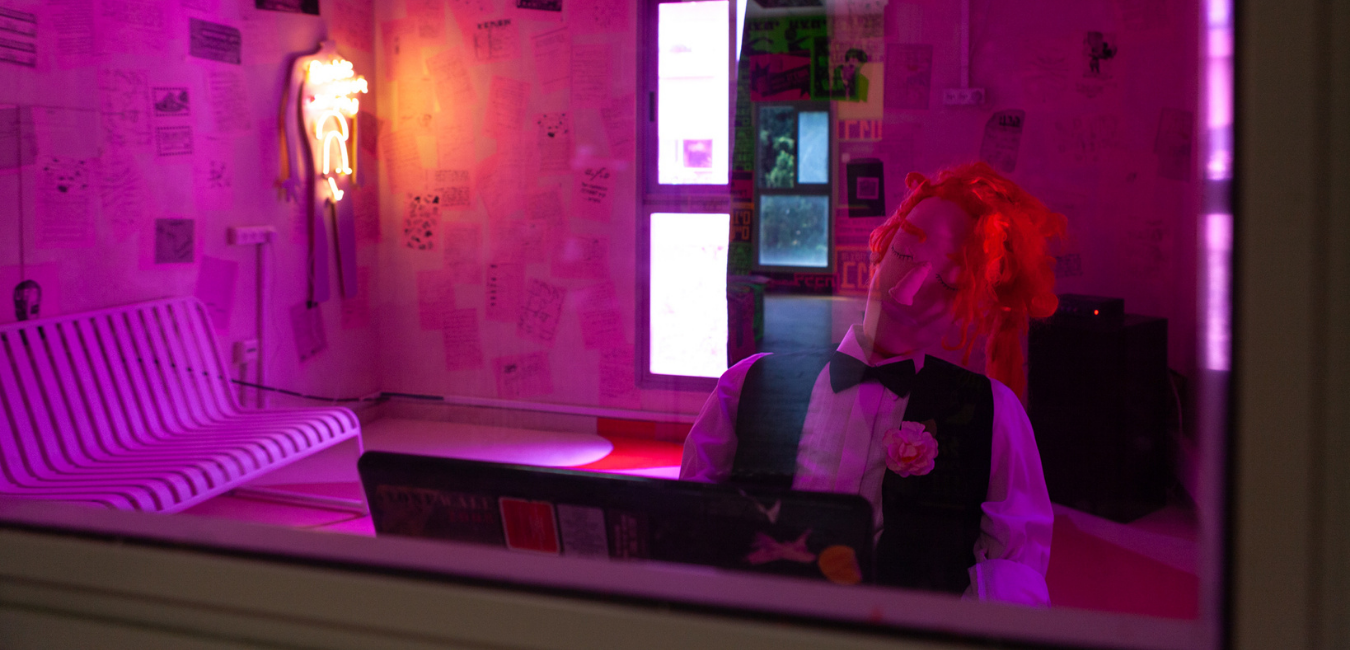 For me, such feedback is the measurement of a successful art piece. To inspire, convey, and invite the audience into a colorful experience that is beyond personal, beyond gender, that is universal. I am now interested in how art can drive us to live in wholesome routines, share, connect, communicate honestly, and learn to be at peace with ourselves and each other. I envision art as a way to serve people, a creative tool that opens up a safe space to deal with our impermanent, fragile nature as living beings.
Here is a truly life-changing experience we all share and can relate to.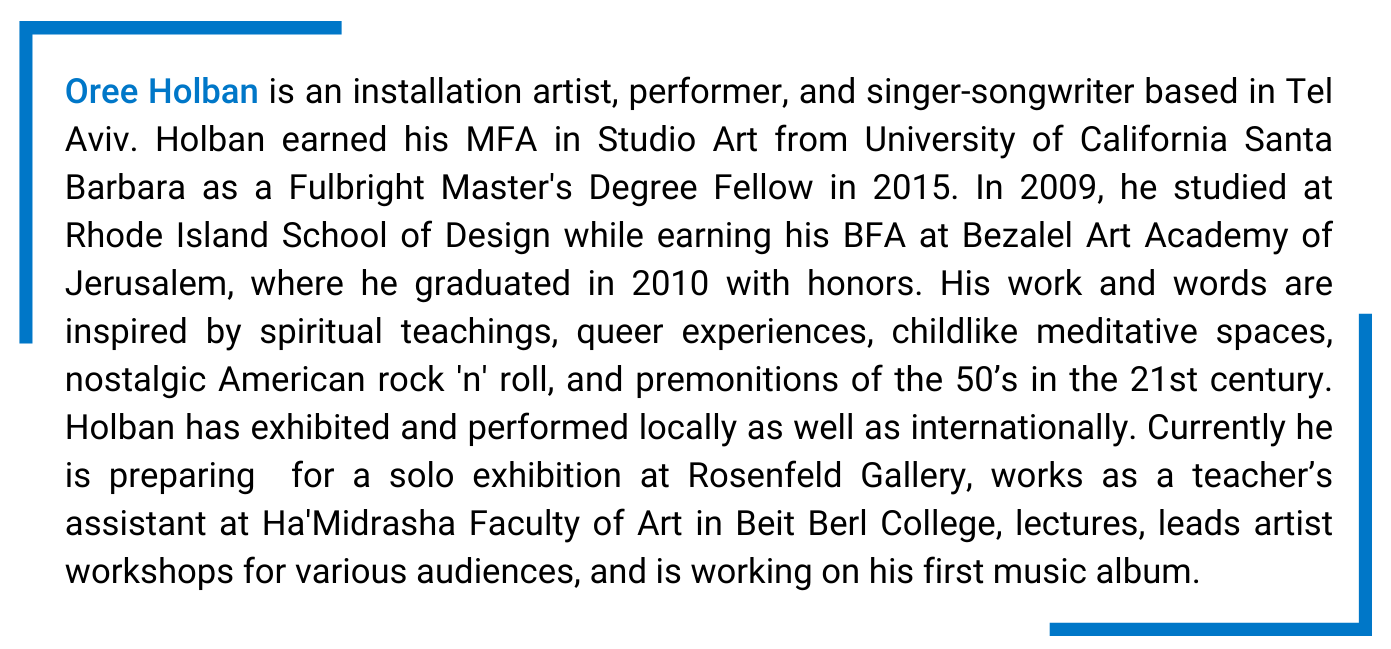 Articles are written by Fulbright grantees and do not reflect the opinions of the Fulbright Commission, the grantees' host institutions, or the U.S. Department of State.