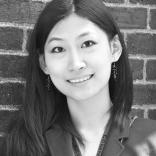 Edith Chen
Princeton University -> The Hebrew University of Jerusalem
Edith Chen received her BA from Duke University in Public Policy and Islamic Studies, MA from Harvard University in Middle East Studies, and is now a PhD candidate at Princeton University's Near Eastern Studies department. Her research is focused on the history of the Mongol Empire and its relationship with vassal states. Her dissertation, "Southern Iran Under Mongol Rule (1220 - 1350)" looks at the Mongols in Iran during the Ilkhanate period and the social ties between the imperial center and polities on the peripheries, and the impacts of geography, climate, and political cultures during this period. She will be continuing her research at the Hebrew University of Jerusalem, where she will be working with Professor Michal Biran on the "Mobility, Empire and Cross Cultural Contacts in Mongol Eurasia" project to maintain and update a database of translated primary sources on individuals active during this period. In addition to incorporating digital humanities tools into her research, she will also be working with faculties in the departments of Islamic and Middle Eastern Studies, Asian Studies, and those specializing in climate history.
Read more
Show less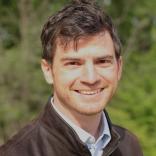 Jon Paul Heyne
Catholic University of America -> The Open University
Jon Paul Heyne received his B.A. at the University of Dallas and M.A. at The Catholic University of America, where he is currently completing his Ph.D. He was awarded a Fulbright Fellowship to pursue research under Professor Iris Shagrir at the Open University of Israel for his doctoral dissertation, "The Franciscans of the Holy Land: Religion and Politics of the Mediterranean in the Age of Queen Sancia." His project exams the fourteenth-century reestablishment of the Franciscan friars in Jerusalem within the context of wider political and religious phenomena of the late medieval Mediterranean.
Read more
Show less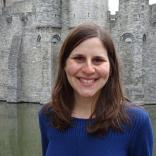 Jill Joshowitz
New York University -> The Hebrew University of Jerusalem
Jill Joshowitz is a PhD candidate in the department of Hebrew and Judaic Studies at New York University, where she is writing her dissertation on the representation of biblical figures in late antique synagogue art. Jill's dissertation investigates the role that biblical imagery played in shaping and reinforcing late antique notions of exemplary behavior throughout the Eastern Mediterranean. Jill was awarded a Fulbright Fellowship to pursue research under Dr. Uzi Leibner at at the Institute of Archaeology at Hebrew University, where she will examine the biblical iconography that has survived in mosaic pavements from synagogues excavated in northern Israel.
Read more
Show less