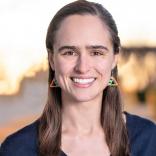 Kathleen Abadie
University of Washington >> Weizmann Institute of Science
Kathleen Abadie was awarded a Fulbright Fellowship to pursue her research project titled, "Revealing Immune Cell Dynamics in Solid Tumors to Advance Immunotherapy" in the lab of Professor Ido Amit at the Weizmann Institute. Kathleen has a BS in Chemical Engineering from Rice University and is currently a Bioengineering PhD student at the University of Washington. Her current research seeks to better understand how T cells, the workhorse killer cells of the immune system, transition between different functional states with distinct roles in fighting immune threats such as infection and cancer. As a Fulbright Fellow in the Amit lab, she will work to develop genomic methods to better track changing immune cell states over time as they respond to cancer. Ultimately, she hopes this research will improve our ability to engineer immune cells for cancer therapy. 
Read more
Show less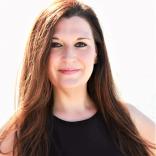 Alexandra Kemp
Purdue University >> Tel Aviv University
Alexandra Kemp is a recipient of the Fulbright One-semester PhD Research Award for her research project titled, "Bridging Aviation and Healthcare: UAVs in Emergency Medicine" at Tel Aviv University under Dr. Joachim Meyer. Alex earned her BFA in Mass Communications and a minor in Vocal Performance at Valdosta State University in 2008, and her MS in Aeronautics with an emphasis in Space Studies at Embry-Riddle Aeronautical University in 2019. Alex is a PhD student at Purdue University studying Aviation with an emphasis in Human Factors under Dr. Brian Dillman. Currently, Alex is researching prevention methods to mitigate loss of control inflight using energy management, for general aviation pilots.
Read more
Show less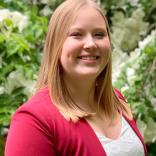 Kelsey Reed
Virginia Tech >> Hebrew University of Jerusalem
Kelsey Reed was awarded a Fulbright Doctoral Fellowship to pursue her research project, "Improving Heirloom Tomato Traits through Gene Editing," with Dr. Idan Efroni's lab at the Hebrew University of Jerusalem. This project aims to extend the shelf life of heirloom tomatoes by precisely modifying target genes through gene editing. The project will result in a more durable and diverse tomato through a method that can be applied to other crops. Kelsey obtained a B.S. in Plant Biology at Southern Illinois University Carbondale in 2018 and is currently a Ph.D. student in Dr. Bastiaan Bargmann's lab at Virginia Tech. She is currently researching how to increase regeneration capabilities of plant protoplasts for crop improvement.
Read more
Show less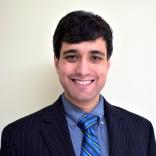 Sean Rao
University of Maryland >> University of Haifa
Sean Rao was awarded a Fulbright Fellowship to pursue his research project, titled "Ideology, Credibility, and Political Mobilization in Israel's Arab Sector", at the University of Haifa under Dr. As'ad Ghanem. Sean earned his B.A. in International Studies from the University of Wisconsin-Madison and his M.A. in Political Science from the University of Wisconsin-Milwaukee. He is currently a Ph.D. student in Government and Politics at the University of Maryland-College Park, where he is writing his dissertation on the role of religious and socialist ideologies in political mobilization. He studies whether the use of ideological framing by political parties impacts perceptions of credibility among voters.
Read more
Show less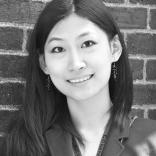 Edith Chen
Princeton University >> The Hebrew University of Jerusalem
Edith Chen received her BA from Duke University in Public Policy and Islamic Studies, MA from Harvard University in Middle East Studies, and is now a PhD candidate at Princeton University's Near Eastern Studies department. Her research is focused on the history of the Mongol Empire and its relationship with vassal states. Her dissertation, "Southern Iran Under Mongol Rule (1220 - 1350)" looks at the Mongols in Iran during the Ilkhanate period and the social ties between the imperial center and polities on the peripheries, and the impacts of geography, climate, and political cultures during this period. She will be continuing her research at the Hebrew University of Jerusalem, where she will be working with Professor Michal Biran on the "Mobility, Empire and Cross Cultural Contacts in Mongol Eurasia" project to maintain and update a database of translated primary sources on individuals active during this period. In addition to incorporating digital humanities tools into her research, she will also be working with faculties in the departments of Islamic and Middle Eastern Studies, Asian Studies, and those specializing in climate history.
Read more
Show less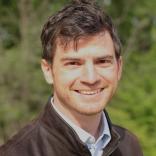 Jon Paul Heyne
Catholic University of America >> The Open University
Jon Paul Heyne received his B.A. at the University of Dallas and M.A. at The Catholic University of America, where he is currently completing his Ph.D. He was awarded a Fulbright Fellowship to pursue research under Professor Iris Shagrir at the Open University of Israel for his doctoral dissertation, "The Franciscans of the Holy Land: Religion and Politics of the Mediterranean in the Age of Queen Sancia." His project exams the fourteenth-century reestablishment of the Franciscan friars in Jerusalem within the context of wider political and religious phenomena of the late medieval Mediterranean.
Read more
Show less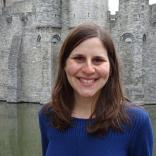 Jill Joshowitz
New York University >> The Hebrew University of Jerusalem
Jill Joshowitz is a PhD candidate in the department of Hebrew and Judaic Studies at New York University, where she is writing her dissertation on the representation of biblical figures in late antique synagogue art. Jill's dissertation investigates the role that biblical imagery played in shaping and reinforcing late antique notions of exemplary behavior throughout the Eastern Mediterranean. Jill was awarded a Fulbright Fellowship to pursue research under Dr. Uzi Leibner at at the Institute of Archaeology at Hebrew University, where she will examine the biblical iconography that has survived in mosaic pavements from synagogues excavated in northern Israel.
Read more
Show less