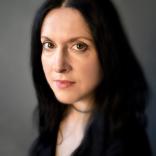 Sarah Blau
Sarah Blau was awarded a Fulbright International Writing Program fellowship (at the University of Iowa) to write her fourth novel, temporarily titled "And Who Are You Today?"
Blau is an author and playwright. Her short stories were published in various anthologies in Israel and abroad. She edited and presented widely on television and radio, bringing a feminist perspective to Jewish topics. Her works are an intimate exploration of mythology, history and Judaism.
In 2014, she staged a one-woman, semi-autobiographical show, "Thy Shall Write," in which she herself portrayed a novelist nursing a broken heart while struggling to finish her great novel – a modern, romantic adaptation of the Biblical story of Jael and Sisera.
Brought up in a religious household, she now defines herself as 'religious-lite.'
Her books:The Book of Creation (2007), Those Well-Raised Girls (2012), Stake (2014), The Others (2018)
Plays:The Last One (2004), Thy Shall Write (2014), Rhinoplasty (2015)
Read more
Show less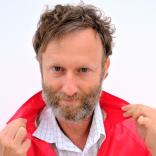 Roy Arad
Roy Chicky Arad was awarded a Fullbright International Writing Program Fellowship (at the University of Iowa) to write his eighth book, a poetry collection temporarily titled, "Round Things". Arad is a poet, author, journalist, musician, and social activist. Arad invented Kimo poetry, a hairy Hebrew version of Haiku. His books include The Kushite, 2000 (Shadurian); Aerobic, 2003 (Shadurian); Paintings and Poetry, 2003 (Tal Esther); Guns and Credit Cards, 2009 (Plonit); The Israeli Dream, 2010 (Xargol); The Pelican, 2013 (Xargol); and The Aircraft Carrier, 2014 (Maayan). Additionally, he released seven musical albums. Arad is the editor of Maayan poetry, prose and ideas magazine, a journalist for Haaretz newspaper and one of the founders of the "Cultural Guerrilla" group.
Read more
Show less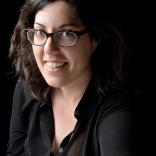 Tehila Hakimi
Tehila Hakimi was awarded a Fulbright International Writing Program Fellowship (at the University of Iowa), to write her first novel, titled temporarily - I Shot America. The novel stems from her previous interest in the relationship between gender, work and violence, and elaborates on it. Tehila Hakimi is a Poet, a Writer and a Mechanical Engineer. Her books: We'll Work Tomorrow (poems). 2014; In the Water (graphic novel) with illustrations by Liron Cohen. 2016; Company (novellas). Resling Publishing House: The Lab Series for Contemporary Literature, forthcoming 2018. Tehila received the Israeli Minister of Culture Prize for Emerging Poets 2014 and The Bernstein Prize for Literature 2015.
Read more
Show less