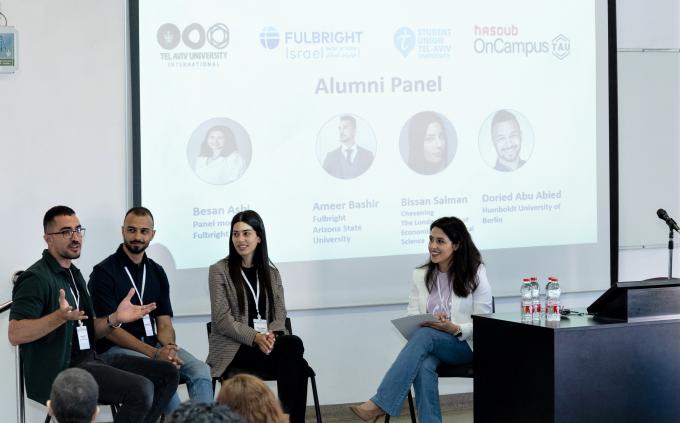 Event
How important is it to be internationally engaged? How do exchange programs enrich us and society?
Over two hundred of Tel Aviv University (TAU) students and alumni attended the Internationalism seminar and fair, held by Fulbright Israel in collaboration with TAU International, the TAU Student Union and Hasoub organization, to learn more.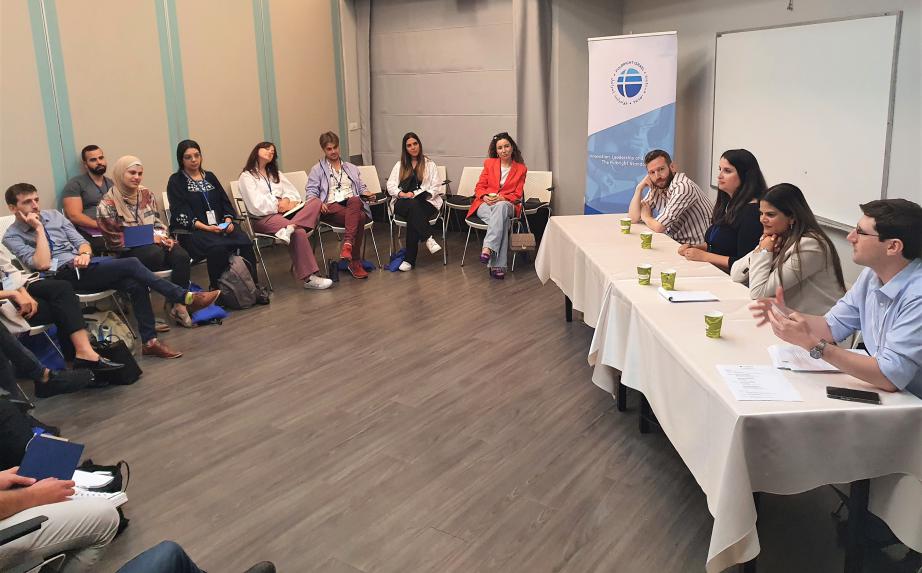 Event
Pre Departure Orientation for Fulbright Israeli fellows
In mid May, a Pre Departure Orientation was held for the Israeli fellows and their partners, before they leave for the U.S. Sessions included academic and cultural adjustments, as well as other issues pertaining to relocation in the U.S.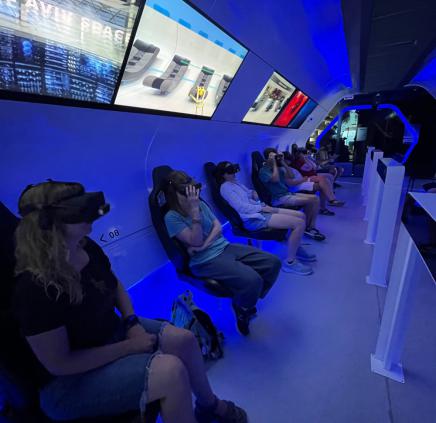 Event
American high school teachers participate in Israel's Fulbright-Hays program
The Fulbright-Hays program, attended by 14 American high school teachers, recently concluded in Israel. The month-long program exposed them to the diverse factions in Israeli society, including its many cultures, religions and factions. They met with peers, experts who work with children in differing capacities and with Fulbright Alumni and learned of the country's history via workshops and tours. At the end of the month, each teacher presented a project based on what they had learned.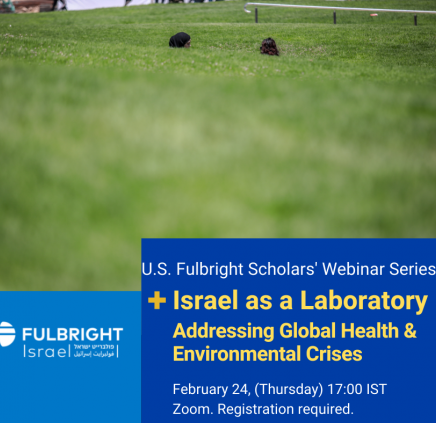 Event
Fulbright Israel webinar on the role of Israel in addressing environmental and global health crises
The climate change and the global health crises webinar discussed economic implications, impact on primary care workforce, effect on water scarcity and impurity and challenge to help patients.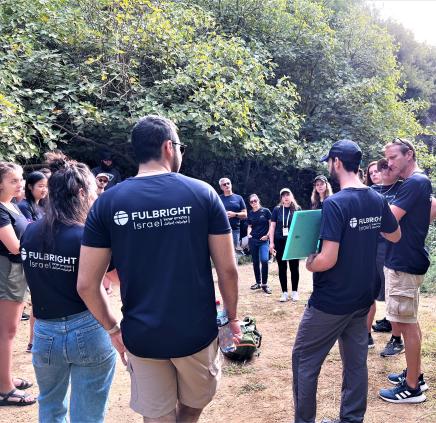 Event
New U.S. fellows participate in Fulbright welcome Orientation
This year's Orientation saw the arrival of 27 American fellows to Israel. The overnight event focused on water and its mythical, religious, political, economic, cultural and esthetic meanings. The orientation began at the Nahum Gutman Museum in Tel Aviv. The group then moved up north via Caesarea, Wadi Ayun and Agmon Hula, to reach the border with Lebanon and Syria. Through travel they not only learned about Israel, but also traced water spots, looked at art and nature, and listened to stories about water as a motif and as a natural resource.