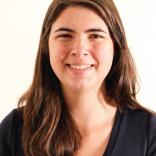 Isabel Bleimeister
Carnegie Mellon University - Ben-Gurion University of the Negev
Isabel Bleimeister received her BS in Neuroscience with a minor in Biomedical Engineering from Carnegie Mellon University. While there, she conducted a wide array of visual cognition research culminating in a thesis in which she used spectroscopy to discern the involvement of subcortical brain structures in perceiving numerosity stimuli. Isabel was awarded a Fulbright Fellowship to continue doing visual cognition work with Dr. Ilan Dinstein at Ben-Gurion University of the Negev. She will be using novel behavioral and imaging methods to elucidate the mechanisms underlying face perception in her project, "The developmental projection of the face neural network."
Read more
Show less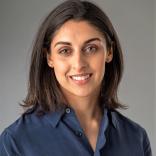 Maya Deshmukh
University of Michigan - Technion – Israel Institute of Technology
Maya Deshmukh received her BA in Art and Design and BS in Cellular and Molecular Biology from the University of Michigan – Ann Arbor. She is currently completing her Honors thesis studying protein interactions which inhibit the formation of functional amyloid in Escherichia coli in the lab of Dr. Matthew Chapman in the Department of Molecular, Cellular and Developmental Biology. During the Fulbright Fellowship, Maya will be working in the lab of Dr. Meytal Landau at the Israel Institute of Technology studying the mechanisms by which microbial functional amyloids interact to incur structural variations or polymorphisms. Maya's project is titled "Visualizing the Structures of Cross-Seeded Amyloids."
Read more
Show less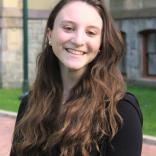 Alisa Feldman
University of Pennsylvania - Tel Aviv University
Alisa Feldman received her BA in Health and Societies and Gender, Sexuality, and Women's Studies from the University of Pennsylvania in May 2018. Alisa has a strong interest in the intersection of medical, social, and political dimensions of infertility. For her honors thesis, Alisa conducted ethnographic research on IVF and infertility in Israel during the summer of 2017. She will be expanding upon this work through her sociological Fulbright research project, "'Coupling' With Infertility: Understanding Couples' Infertility Experiences in Israel." Alisa's aim, through her Fulbright and future career, is to assist in recalibrating Western-Eastern divides in the sociological scholarship on infertility. Alongside her research in Israel, she plans to volunteer for Tag Meir, a grassroots organization focused on combating racism in Israel.
Read more
Show less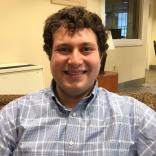 Benjamin Gladstone
Brown University - Open University and the Ben Zvi Institute
Benjamin Gladstone received his BA in Judaic Studies and Middle East Studies from Brown University in 2018. In 2019, he will begin his PhD studies at New York University in Hebrew and Judaic Studies. During his time in Israel with the Fulbright Program, Benjamin will be conducting research on the history of Yemeni Jewish political and social organizing in Mandate Palestine and Early Israel with Dr. Bat-Zion Eraqi Klorman of the Open University and the Ben Zvi Institute. His project, "Yemeni Jewish Zionist, Anti-Racist, and Refugee Advocacy as a Driver of Israeli History," will explore issues of agency and migration and will highlight the roles of Yemeni Jewish actors in promoting and facilitating Operation On Eagles' Wings.
Read more
Show less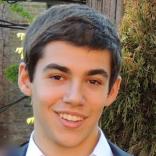 Jack Gomberg
Pomona College - Tel Hai College
Jack Gomberg received his BA in Neuroscience at Pomona College in Claremont California. For his undergraduate thesis, Jack explored the effects of stress on hippocampal learning and memory in rats. During the course of his Fulbright research, Jack will be studying stress in a clinical setting. His project explores the biopsychological effects of medical clowning therapy on patient outcomes through both qualitative and quantitative methodologies. Specifically, he will pursue biological markers of stress reduction correlating with medical clowning exposure. He also hopes to learn more about the unique field of medical clowning therapy, and build a bridge between Israeli and American patient care innovations.
Read more
Show less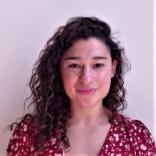 Hannah Belitz
Harvard University -> The Interdisciplinary Center Herzliya
Hannah Belitz received her J.D. from Harvard Law School in 2017 and her B.A. in History with a minor in Modern Languages from Stanford University in 2013.  Hannah was awarded a Fulbright Fellowship to pursue her research, "Broad Standing Law and Its Impact on Individual Rights Before the Israeli High Court," at IDC Herzliya. 
Hannah's publications include Environmental Law in the Age of the Supreme Court Bar, 40 Environs: Envtl. L. & Pol'y J. (forthcoming May 2017) and A Right Without a Remedy: Sexual Assault in Prison and the Prison Litigation Reform Act, Note, 53.1 Harv. C.R.-C.L. L. Rev. (forthcoming Fall 2017).
Read more
Show less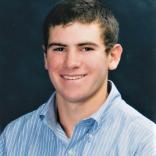 Samuel Falkson
Brown University -> Weizmann Institute of Science
Samuel Falkson received his BA in Business, Entrepreneurship, and Organizations from Brown University in 2016.  Sam has a particular interest in entrepreneurship within the medical and biotechnology fields, and he fostered this passion by participating in biomedical research related to neurodegenerative diseases in the Marshall Lab at Brown University.  Since graduating, Sam has been working in the LaVoie Lab of Brigham and Women's Hospital and Harvard Medical School where he is helping to characterize the biochemical effects of a Parkinson's Disease genetic mutation.  Sam is excited to continue his research efforts through his Fulbright Project in Israel, "Evaluating New Molecules for their Potential as Cancer Therapeutics," in Dr. Rony Seger's lab at the Weizmann Institute of Science.  During his project, Sam will work towards discovering molecules that could someday help treat cancer patients.
Read more
Show less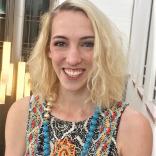 Rebekah Haigh
Emory University -> Hebrew University of Jerusalem
Rebekah Haigh received her B.S in Biblical Studies and Biblical Languages at Rochester College before pursuing both a M.T.S in Theology and T.h.M in Theological Studies at Emory University. Her research at Emory centered around the Second Temple period and the construction of religious identity under Greco-Roman political dominance. Rebekah will continue this broad focus during her Fulbright research on the Dead Sea Scrolls at the Hebrew University of Jerusalem. Her project, entitled "Desert Dramas: A Performative Approach to the War Scroll," will explore how central Qumran texts like the War Scroll might have had an oral, performative life and been an essential means of creating social memory and identity in Second Temple Jewish life.
Read more
Show less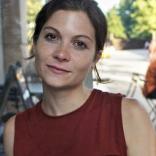 Chelsea Haines
The City University of New York -> Bezalel – Academy of Fine Arts and Design
Chelsea Haines received her BA in Art History and Literature from Duquesne University's Honors College and MA in Visual Culture Theory from New York University. She is a PhD Candidate in the Art History department at The Graduate Center, City University of New York. During the course of her Fulbright award at the Bezalel Academy of Fine Arts in Jerusalem, Chelsea will be completing research for her dissertation. Titled "Staging the Modern, Building the Nation: Israeli Art Exhibitions, 1948–1965," her research project explores the intersecting relationship between art and nation-building during the first two decades of the state's history in order to trace how the image of Israel as a modern, progressive and cosmopolitan nation with ancient cultural roots developed, in part, through the national and international circulation of Israeli art and the production of modernist exhibition design and architecture.
Read more
Show less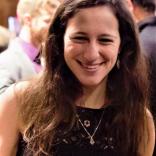 Amanda Jowell
Harvard University -> University of Haifa
Amanda Jowell received her A.B. in Molecular and Cellular Biology with a minor in Modern Middle Eastern Studies from Harvard University in May 2017. She has conducted research in both neurobiology and global health laboratories and is now shifting her focus to public health work. Her interest lies in eating disorders, and she dedicated much time throughout college helping those with eating concerns and participating in eating disorder destigmatization/awareness work. Amanda was awarded the Fulbright Fellowship to research disordered eating pathology in religious communities at the University of Haifa with Professor Yael Latzer. Amanda's project is titled "Disordered Eating Pathology in Ultra-Orthodox Women." 
Read more
Show less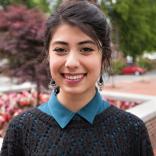 Arielle Korman
Davidson College -> The University of Haifa
Arielle received her BA in Languages and Cultures of the Middle East at Davidson College in North Carolina, in 2017. For her thesis she translated selected stories by the twentieth-century Iraqi-Jewish writer, Yaakov Lev, from Arabic to English. Arielle will be continuing her work with Iraqi-Jewish literature while at the University of Haifa, focusing on stories written in Iraq before the migration of Jews to Israel. She plans to collect and translate literature written in Arabic by Iraqi Jews for her project titled "Selections from the Last Decades of Arabic Iraqi-Jewish Literature."
Read more
Show less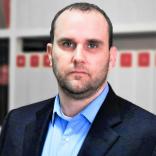 Joseph Riordan, SJ
University of Notre Dame -> Hebrew University of Jerusalem
Joseph Riordan, SJ received his BA in English and Spanish literature from Rutgers College.  He earned an MA in philosophy from Fordham University and an MDiv from the Graduate Theological Union, as well as a licentiate from the Pontifical Biblical Institute in Rome.  He is currently a PhD candidate in biblical studies at the University of Notre Dame.   During the course of his Fulbright year, Joseph will be affiliated with the Hebrew University of Jerusalem and continue his research into the reception of prophetic texts in the literature of Second Temple Judaism.  His project is titled: "'Blessed are the Eyes that See: The Restoration of Zion in Deutero-Isaiah and Tobit 13."
Read more
Show less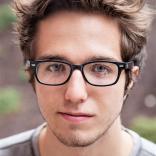 Ryan Walsh
Brown University -> Hebrew University of Jerusalem
Ryan Walsh is currently a fourth-year undergraduate at Brown University who will graduate in May 2017 with a double concentration in Biology and French & Francophone Studies. His studies in Biology focus on vertebrate development and reproduction, and his studies in French focus on literature of the 20th century. In the past, he worked at the Harvard Stem Cell Institute looking at stem cell therapy for type 1 diabetes as well as at the Woods Hole Oceanographic Institute looking at the effects of PCBs on Atlantic killifish. Ryan was awarded a Fulbright Fellowship to study at the Hebrew University of Jerusalem's Hadassah Medical Center, where he will pursue his project titled "Systems Physiology of Obesity and Diabetes."
Read more
Show less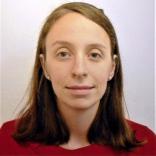 Elisheva Bellin
At Large -> Tel Aviv University
Read more
Show less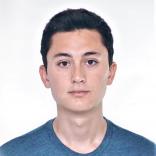 Joshua Cofsky
Yale University -> University of Haifa
Read more
Show less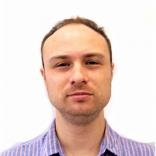 Joseph Getzoff
University of Minnesota -> Hebrew University of Jerusalem
Read more
Show less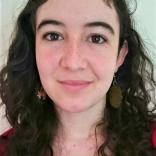 Luna Goldberg
Hampshire College -> Tel Aviv University
Read more
Show less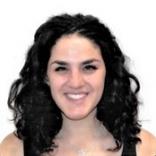 Rachel Gur-Arie
Arizona State University -> Ben Gurion University of the Negev
Read more
Show less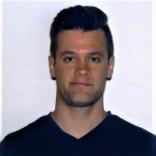 Richard Mapes
University of Colorado, Boulder -> Technion - Israel Institute of Technology
Read more
Show less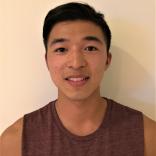 Brandon Ng
University of Maryland -> Tel Aviv University
Read more
Show less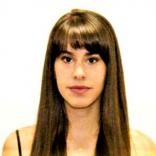 Kayla Nonn
Claremont McKenna College -> University of Haifa
Read more
Show less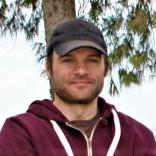 Jeremy Pearson
University of Tennessee -> Ben Gurion University of the Negev
Read more
Show less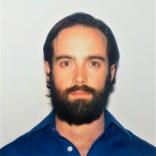 Benjamin Swartout
Lafayette College -> Arava Institute for Environmental Studies
Read more
Show less