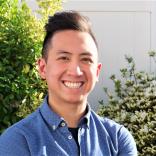 Jonathan Alegria
Fordham University >> Oranim Academic College of Education
Jonathan Alegria received his BA in International Studies with a concentration in the Middle East and North Africa, and a minor in Jewish Studies from Fordham University. At Fordham, he worked as an undergraduate researcher with the Center on National Security, analyzing U.S. foreign policy in the Middle East and the synergy between enhancing national security and upholding civil rights within the United States. He also designed and taught an English class during a summer internship with Yefet 83 for the Arab-Israeli community at the Tel Aviv-Jaffa Municipality. He currently works for Englewood Health as a Patient Access Representative assisting patients in navigating the healthcare system through the COVID-19 pandemic. He was awarded the Fulbright ETA grant at Oranim Academic College in Kiryat Tiv'on, where he hopes to build confidence in English learners to use the English language in their personal and professional lives.
Read more
Show less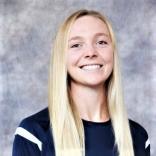 Jamie Benedetto
University of California, Santa Barbara >> The Academic College at Wingate
Jamie Benedetto earned a BA in Human Development and a minor in Education from the University of California, San Diego, where she also competed as a collegiate soccer player. She then earned a Master's Degree in Education from the University of California, Santa Barbara. She is an experienced classroom teacher, as well as a girls' soccer coach. During her Fulbright Fellowship, she will draw on this experience while teaching English at The Academic College at Wingate. Combining her passion for education and sport, Jamie's goal is to motivate the community to take part in cross-cultural interactions while continuing to reform her own teaching identity. She also hopes to engage in the sporting community and work toward creating more opportunities for girls and women in sport. She is very excited to learn more about Israel's diverse culture and complex combination of ancient and modern history.
Read more
Show less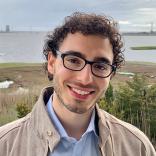 Mitchell Levinson
Bard College >> Hadassah Academic College Jerusalem
In 2020, Mitchell Levinson completed his BA in Historical Studies at Bard College. He received the faculty's Marc Bloch award for his undergraduate thesis, "Sympathy for the Oppressed: Imperial-Era Teachings in Early Soviet Ethnography," after spending two semesters abroad at St. Petersburg State University, where he studied the Russian language and researched the development of Soviet governance in indigenous communities of Siberia.
At Bard, Mitchell also implemented English as a Second Language programming for 53 local English language learners, tutored undergraduate international students in ESL, and worked with incarcerated students through the Bard Prison Initiative.
Since graduation, Mitchell has continued working with students through Varsity Tutors. Mitchell now feels excited to return to the classroom, help his students reach their English-language goals, and engage with Jerusalem locals. 
Read more
Show less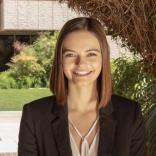 Talya Adler Jaffa
Max Stern Yezreel Valley College
Talya Jaffe graduated with honors from the University of Arizona in 2019 with a B.S. in neuroscience and cognitive science, a minor in biochemistry, and a B.A. in philosophy. During college, she worked in a neuroscience laboratory studying decision-making behavior. She also worked as a medical scribe in the emergency department of a hospital, and aspires to enter the medical field after she completes her Fulbright. In addition to teaching English in the Jezreel Valley of Israel, she will be involved in neuroscience research. She also plans to spend time volunteering with Israeli youth from various cultural backgrounds, with the aim of fostering a community of mutual understanding and respect.
Read more
Show less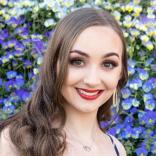 Hanna Lamm
Kaye Academic College of Education
Hanna Lamm received her B.S. in Business Administration along with a directed study in Arabic from the University of South Carolina. Before the Fellowship, she managed exports for Daimler Trucks North America's aftermarket outbound supply chain. Also, she has interned for the US State Department assisting with curriculum design for the Foreign Service Institute's Leadership and Management School. Combining her business acumen and teaching experience, Hanna's goal is to create an engaging environment where students feel confident in their abilities and motivated to learn. She will be practicing her Arabic and learning Hebrew to connect with students as well as the surrounding community. She aspires to improve her skills as an educator and a cultural ambassador.
Read more
Show less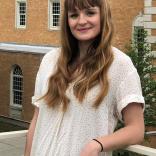 Rachel Shefer
Kibbutzim College
Rachel Shafer earned her B.A. in International Studies with a concentration on security and diplomacy in the Middle East and Africa from the University of North Texas, where she also minored in Arabic Language Studies and earned a Peace Corps certificate. During her time as an undergraduate, Rachel was awarded the Critical Language Scholarship to study Arabic and conducted research on minority and indigenous identities in Morocco. With Fulbright, Rachel will assist in the teaching of English at Shenkar College of Engineering and Design. Through her teaching, she hopes to empower students to confidently use the English language in their personal and professional lives, as well as explore arts and in literature available in the English language. During her grant, Rachel hopes to continue her study of Arabic and learn Hebrew. Upon return to the U.S., she plans to earn a graduate degree in Near Eastern language, literature, and culture.
Read more
Show less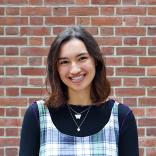 Phoebe Zipper
Bezalel – Academy of Arts and Design
Phoebe Zipper received her B.A. in History from Bowdoin College. As an undergraduate student, Phoebe worked extensively as a writing tutor in the Bowdoin Center for Learning and Teaching, helping students from across the academic spectrum adjust to the rigors of college writing and hone their use of the English language. During her Fulbright Fellowship, she will draw on this experience and her own multilingual background while teaching English at Bezalel Academy of Art and Design in Jerusalem. While in Israel, she will also be learning Hebrew and, through her students, hopes to gain a better understanding of the role of arts in Israeli society today and develop her skills as a cultural ambassador.
Read more
Show less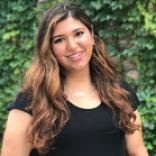 Jessica Davidova
Kibbutzim College of Education
Jessica Davidov received her BA in Political Science and Near Eastern studies from Wayne State University. As an undergraduate student, Jessica revitalized an Israel education group in Detroit as well as spent much of her time educating students on Israel's strong community, vibrant culture, and world influence. Before departing for the fellowship, Jessica is continuing her research on the Kurdish people and their struggle for statehood while simultaneously comparing that with the Jewish people's achievement of statehood under Dr.Nadejda Marinova of Wayne State University. Jessica was awarded an English Teaching Assistantship in Tel Aviv. Jessica aspires to spend her time in Israel by working with the youth at Yemin Orde. There, she will be utilizing a multilingual background and knowledge of photography to mentor students in the art of photography-- as a way to bridge the language barriers and help them integrate into their new society.
Read more
Show less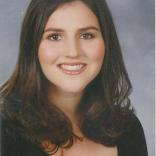 Daniella Wenger
Bezalel Academy of Arts and Design
Daniella Wenger received her BS in Business Administration with a minor in Public Policy and Certificate in Entrepreneurship and Technology from University of California, Berkeley. Before the Fellowship she served as an Undergraduate Fellow for the Berkeley Institute for Jewish Law and Israel Studies and led Free Ventures, UC Berkeley's premier student run start up accelerator which helped 40 teams raise $30M+ of venture capital in the past 5 years. During her Fulbright Fellowship, Daniella will be teaching English and shaping the English curriculum at Bezalel University. She will also be learning Arabic and conducting research in the field of International Relations, International Business, or National Security and Counter terrorism.
Read more
Show less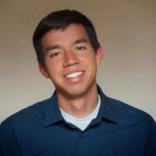 Juan Pinto
Oranim Academic College
Juan Pinto received his MA in Middle Eastern Languages and Cultures from the University of Texas at Austin and his BA in Ancient Near Eastern Studies, with minors in Linguistics and Modern Hebrew, from Brigham Young University. He has held various teaching and tutoring positions of both English and Hebrew. Before departing for Israel, Juan is continuing his research into the use of data science principles for the creation of language learning materials. After completing his time as a Fulbright English Teaching Assistant, Juan will pursue a PhD in Second Language Acquisition. While in Israel, he will be working with English learners at Oranim Academic College in Kiryat Tiv'on. His goals as an educator are to increase students' confidence in their own abilities, motivate them to take charge of their own learning, and help them use technological tools effectively to learn English. He hopes to engage students with rich learning experiences while honing his own skills as an educator and cultural ambassador.
Read more
Show less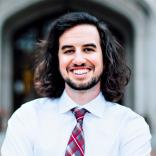 Blake Barrett
Tel Hai College
Blake Barrett received his BA in Journalism with a minor in International Areas Studies from the University of Oklahoma. Barrett was awarded a Fulbright English Teaching Assistant Fellowship at Tel-Hai College. He has spent his time since graduation earning his Certificate in Teaching English to Speakers of Other Languages from Cambridge and working at Oklahoma City's downtown library. While at the library, Barrett worked with the community to create the Metropolitan Library Literary Magazine, which consisted of short stories, poetry, and non-fiction essays submitted by local authors. Barrett will help teach English at Tel Hai College and engage the local community through American literature and the English language.
Read more
Show less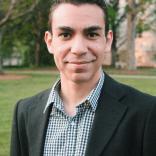 Alfredo Torres
Alfredo Torres received his BA in Linguistics and International Studies with an unofficial minor in Hebrew at Emory University in Atlanta, Ga. He has worked as an ESL tutor for international students at Emory University, as a Teacher's Assistant in Spanish at a local high school, and as a Communications intern at the Centers for Disease Control and Prevention. Alfredo was awarded with a Fulbright English Teaching Assistantship in Israel. Throughout the course of this fellowship, he will provide support for the English language studies of students at Oranim Academic College in Kiryat Tivon.
Read more
Show less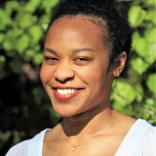 Candace Square
Candace Square received her B.S. in Health and Exercise Sciences with a minor in Psychology at the University of Oklahoma. She is currently completing a M.S. degree in Communication Sciences and Disorders at Oklahoma State University. She will graduate in May of 2017. Candace will be working as an English Teaching Assistant at Kibbutzim College in Tel Aviv. She will facilitate and help improve students' English proficiency through oral and written language skills. She believes that teaching English in Israel will help build closer relationships, and a depth of understanding between American and Israeli cultures.
Read more
Show less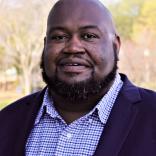 Charles Coleman
Charles Coleman received his BA in International Studies with a minor in Middle Eastern Studies at The University of Alabama t Birmingham.  Before departing for his Fulbright grant year, Charles is continuing his research of "Humanitarian Intervention and the Responsibility to Protect" under Professor Renato Corbetta of the University of Alabama at Birmingham's Department of Government.  Charles was awarded a Fulbright English Teaching Assistant Award to The College of Sakhnin.  His purpose in teaching is to help others with their learning experience by creating fun and intuitive video's about situations people encounter daily.  Charles will be working with the chair of the English Department, Mr. Jamal Assadi, and will pursue his project "screen-wrinting:  Bridging the gap between American and Israeli Culture."  Students will write short scripts in English, learn about acting, video editing and post their final group projects Online, which will produce a powerful expression of the Fulbright assignment.
Read more
Show less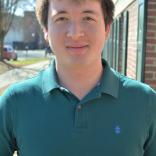 Joshua Warzecha
Josh Warzecha received his BA from Dartmouth College, where he double majored in Arabic Language & Literature and Linguistics with a concentration in Hebrew. Josh was awarded a Fulbright English Teaching Assistant Fellowship to teach English at Tel Hai College, and hopes to use this opportunity to build linguistic and cultural bridges between Israel and the United States. When he is not teaching, Josh hopes to spend time furthering his own knowledge of Hebrew and Arabic and possibly carrying out preliminary sociolinguistic fieldwork.
Read more
Show less