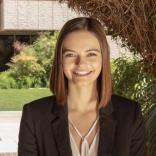 Talya Adler Jaffa
Max Stern Yezreel Valley College
Talya Jaffe graduated with honors from the University of Arizona in 2019 with a B.S. in neuroscience and cognitive science, a minor in biochemistry, and a B.A. in philosophy. During college, she worked in a neuroscience laboratory studying decision-making behavior. She also worked as a medical scribe in the emergency department of a hospital, and aspires to enter the medical field after she completes her Fulbright. In addition to teaching English in the Jezreel Valley of Israel, she will be involved in neuroscience research. She also plans to spend time volunteering with Israeli youth from various cultural backgrounds, with the aim of fostering a community of mutual understanding and respect.
Read more
Show less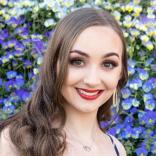 Hanna Lamm
Kaye Academic College of Education
Hanna Lamm received her B.S. in Business Administration along with a directed study in Arabic from the University of South Carolina. Before the Fellowship, she managed exports for Daimler Trucks North America's aftermarket outbound supply chain. Also, she has interned for the US State Department assisting with curriculum design for the Foreign Service Institute's Leadership and Management School. Combining her business acumen and teaching experience, Hanna's goal is to create an engaging environment where students feel confident in their abilities and motivated to learn. She will be practicing her Arabic and learning Hebrew to connect with students as well as the surrounding community. She aspires to improve her skills as an educator and a cultural ambassador.
Read more
Show less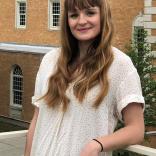 Rachel Shefer
Kibbutzim College
Rachel Shafer earned her B.A. in International Studies with a concentration on security and diplomacy in the Middle East and Africa from the University of North Texas, where she also minored in Arabic Language Studies and earned a Peace Corps certificate. During her time as an undergraduate, Rachel was awarded the Critical Language Scholarship to study Arabic and conducted research on minority and indigenous identities in Morocco. With Fulbright, Rachel will assist in the teaching of English at Shenkar College of Engineering and Design. Through her teaching, she hopes to empower students to confidently use the English language in their personal and professional lives, as well as explore arts and in literature available in the English language. During her grant, Rachel hopes to continue her study of Arabic and learn Hebrew. Upon return to the U.S., she plans to earn a graduate degree in Near Eastern language, literature, and culture.
Read more
Show less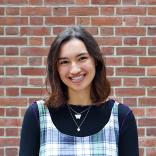 Phoebe Zipper
Bezalel – Academy of Arts and Design
Phoebe Zipper received her B.A. in History from Bowdoin College. As an undergraduate student, Phoebe worked extensively as a writing tutor in the Bowdoin Center for Learning and Teaching, helping students from across the academic spectrum adjust to the rigors of college writing and hone their use of the English language. During her Fulbright Fellowship, she will draw on this experience and her own multilingual background while teaching English at Bezalel Academy of Art and Design in Jerusalem. While in Israel, she will also be learning Hebrew and, through her students, hopes to gain a better understanding of the role of arts in Israeli society today and develop her skills as a cultural ambassador.
Read more
Show less