Summer 2021- Making an Impact. Israel Alumni Achievements.
Summer 2020- CAPSULES 2020. Israel Alumni Achievements.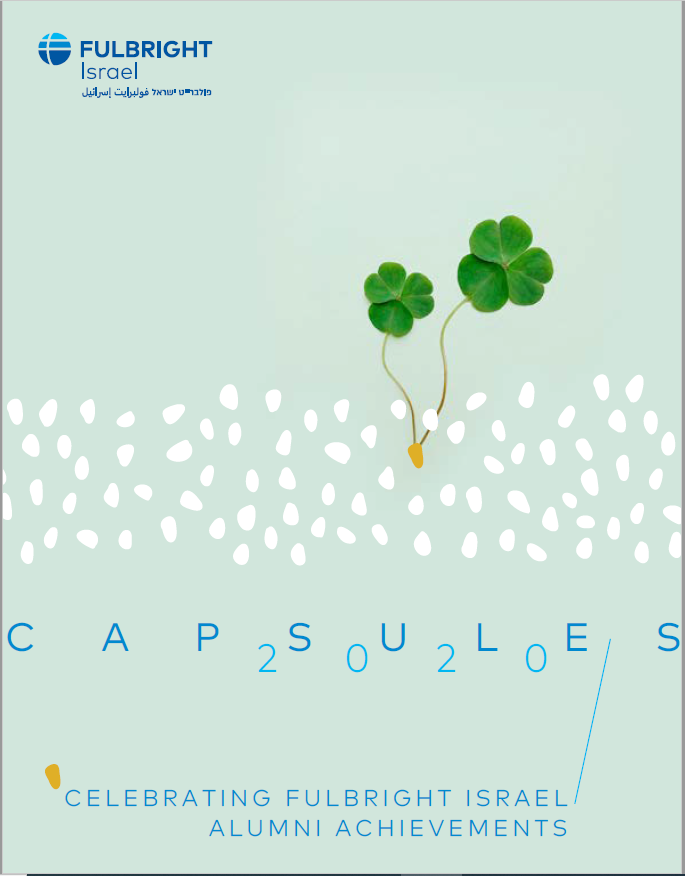 Summer 2019-  "Selection/ Election" six Fulbright fellows and alumni relate to the issue of selection/ election as both a social and political phenomenon, as a philosophical concept, a legal concept, and as a scientific phenomenon. Professor Michael J. Broyde "Choice of Law and Forum", Dr. Uriel Abulof "I Choose Therefore..."and many more.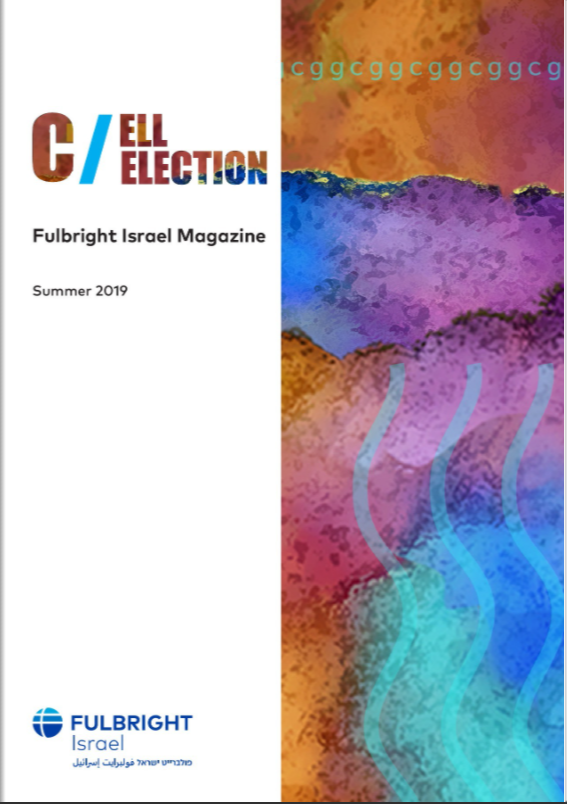 Summer 2018- "Rendering Borders", an encounter between Dr. Lior Zalmanson as an Israeli artist and scholar and the Iranian artist Morehshin Allahyari;  "Living the Dream in Sakhnin" Spotlight on American Fulbrighter Charles Colman; "Fulbright Reflections – From Sweden, to Haifa and Back to the US" Prof. R. Amy Elman Senior Scholar at the University of Haifa and much more...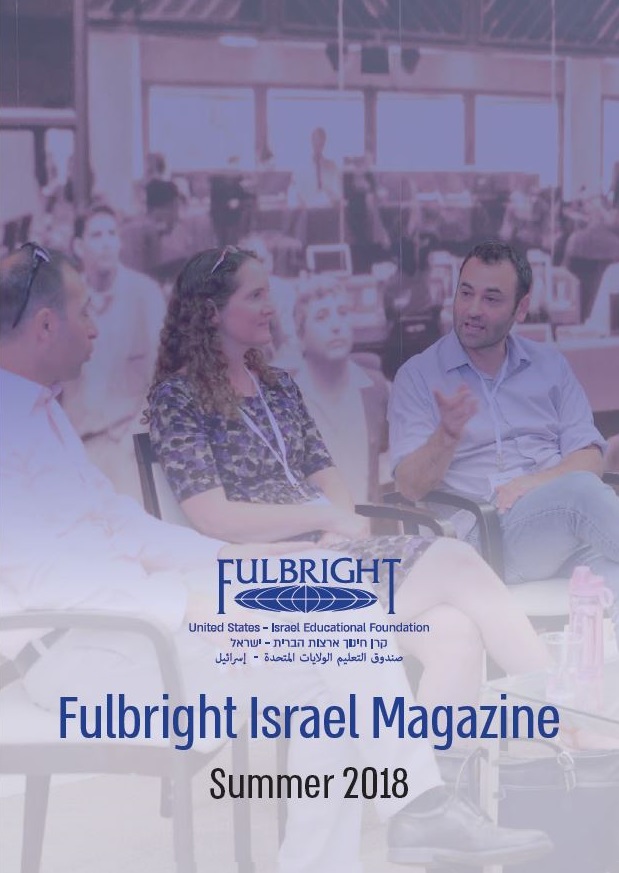 Summer 2017 - Israel's first Educational Neuro-imaging Center opens with Dr. Tzipi Horowitz Kraus, Fulbright Iowa experience inspires Boaz Gaon's new novel, serving the pyscho-social needs of refugees in crisis with Maria Jammal and much more...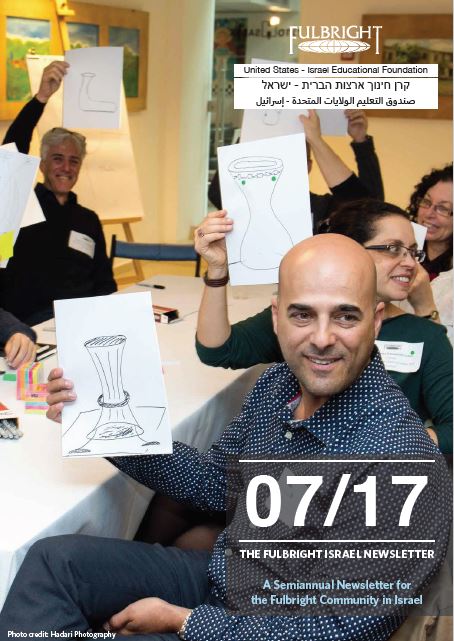 Winter 2017 - New Chair of Fulbright Israel's Board of Directors, Shira Ruderman, gives her key principles, from Hassidic Bnei Brak to peace activism with Dr. Yakir Englander, documenting transnational Indian Jews with Siona Benjamin and much more...
Summer 2016- Celebrating Fulbright Israel's 60th with "Beautiful Knowledge" exhibition, teaching robots to learn through curiosity equations with Dr. Goren Gordon, uncovering ancient secrets at UNESCO World Heritage site Avdat with Professor Scott Bucking and more...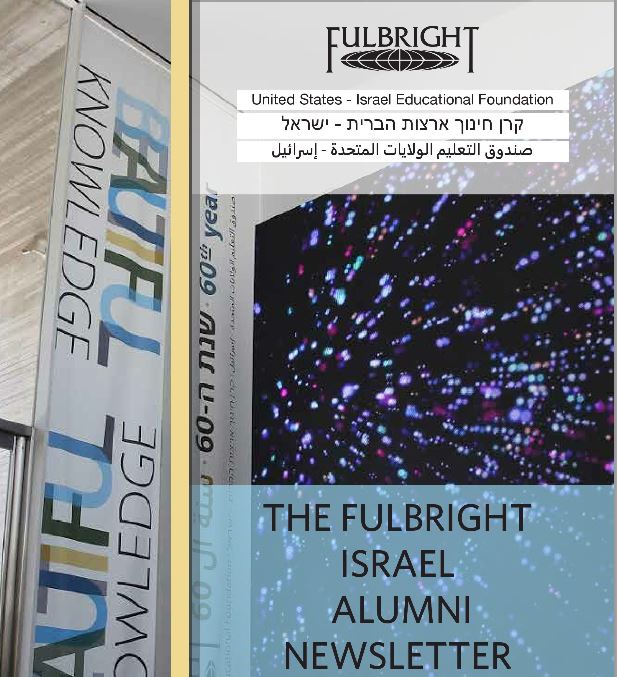 Winter 2015 - Nobel Laureate Professor Aaron Ciechanover and his Technion team discover two new proteins which inhibit tumor development, Israel's leading expert in refugee law Dr. Tally Kritzman-Amir, examining freedom in the Arab world with Dr. Wael Abu-Uksa and much more...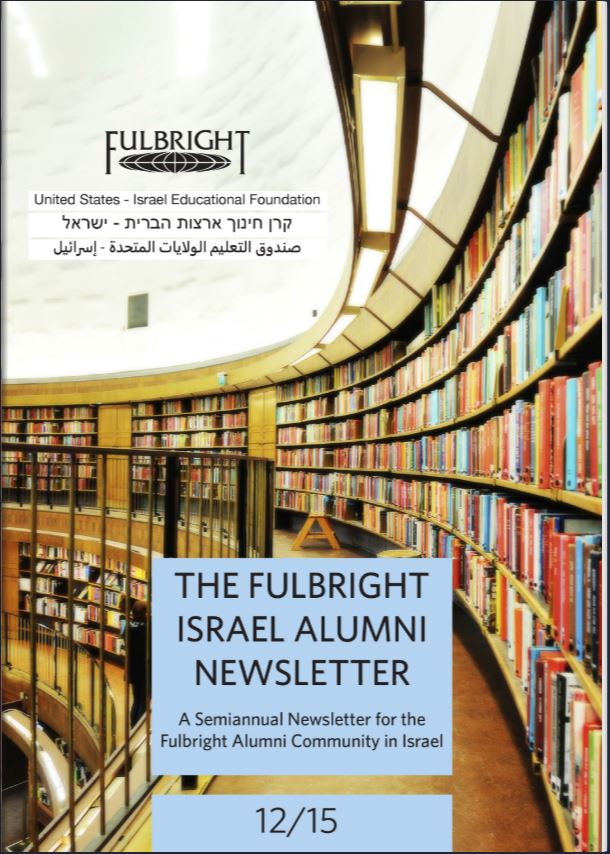 Summer 2015- Fulbright's new Executive Director, Dr. Anat Lapidot-Firilla shares her vision, Dr. Yifat Bitton trail blazes a novel legal path for combating discrimination and much more...