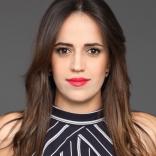 Hanan Abu Salih
University of Haifa -> University of Kansas
Hanan Abusalih received her BA in English language and literature and in Learning, Instruction and Teacher Education from the University of Haifa in 2016. Hanan has been running her own business (English courses) since graduation, and at the same time working as an English lecturer at The College of Sakhnin for Teacher Education (the pre-academic programs), and as an English teacher at two high schools. Hana believes that learning foreign languages enables us to open up to new cultures and see the world from different viewpoints, and that being a Fulbrighter provides her with the opportunity to disseminate her knowledge of the Arabic language and culture, which she finds challenging yet very rewarding.
Read more
Show less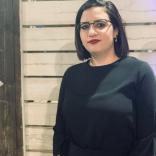 Serin Adawi
The Hebrew University of Jerusalem -> Bucknell University
Serin Adawi has graduated in 2015 from the Hebrew University of Jerusalem with a Bachelor degree in English Literature and Education, and is currently completing a Master's in English Literature. For three years, she has been teaching English as a foreign language and running English enrichment centers in the north and center of Israel. Sireen will participate in the program as an Arabic teaching assistant at Bucknell University. She strongly believes that language and culture go hand in hand, where the knowledge of one helps with the acquiring of the other. She will apply her teaching skills to help promote understanding of the Arab culture and language. She aspires to develop her teaching skills further; and hopes to learn as much as possible about the American culture and history through personal experience.
Read more
Show less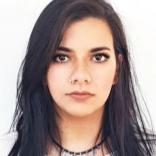 Yara Mahajna
University of Haifa -> Mercy College
Yara Mahajna is a multidisciplinary artist. She received her B.A. in visual arts with honors from the University of Haifa, where she is currently pursuing a Master's degree in visual arts. Yara will take part in the Fulbright FLTA program at Mercy College in New York. She is an alumna of the MEPI leadership program from Roger Williams University, and the community arts program in Beit Berl College with Artilution organization. Yara initiated a volunteering project that aims to create a society of well-read individuals and taught English through arts in elementary schools.She worked and volunteered as an art teacher in elementary schools and art galleries. Currently, she holds the position of public relations coordinator and teaches performance art to foreign students in the collaborative art center in Givat Haviva. Yara believes that art is a powerful tool in education, and she is working towards better-integrating arts in the public education system.
Read more
Show less