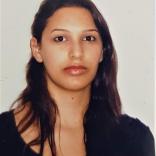 Arwa Ayoub
Bar Ilan University
Arwa Ayoub received her B.A in Generative Linguistics and English Literature from the Hebrew University and her Master's degree in Translation and Research of Translation from Bar-Ilan University. She has worked in various forms of translation, including interpreting. Her most rewarding and fondest memory was working as an interpreter (2016) for the YMCA youth department, which is a program for Arab and Jewish youths. This experience solidified her strong belief that language is a bridge between cultures. She believes that separation is an illusion, and the most effective way to break that illusion is to know the other, and for that, a bridge is needed. The FLTA experience will be a great opportunity to expand her learning as well as to teach others.
Read more
Show less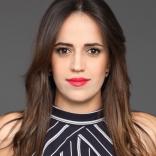 Hanan Abu Salih
University of Haifa -> University of Kansas
Hanan Abusalih received her BA in English language and literature and in Learning, Instruction and Teacher Education from the University of Haifa in 2016. Hanan has been running her own business (English courses) since graduation, and at the same time working as an English lecturer at The College of Sakhnin for Teacher Education (the pre-academic programs), and as an English teacher at two high schools. Hana believes that learning foreign languages enables us to open up to new cultures and see the world from different viewpoints, and that being a Fulbrighter provides her with the opportunity to disseminate her knowledge of the Arabic language and culture, which she finds challenging yet very rewarding.
Read more
Show less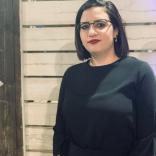 Serin Adawi
The Hebrew University of Jerusalem -> Bucknell University
Serin Adawi graduated in 2015 from the Hebrew University of Jerusalem with a Bachelor degree in English Literature and Education, and is currently completing a Master's in English Literature. For three years, she has been teaching English as a foreign language and running English enrichment centers in the north and center of Israel. Sireen will participate in the program as an Arabic teaching assistant at Bucknell University. She strongly believes that language and culture go hand in hand, where the knowledge of one helps with the acquiring of the other. She will apply her teaching skills to help promote understanding of the Arab culture and language. She aspires to develop her teaching skills further; and hopes to learn as much as possible about the American culture and history through personal experience.
Read more
Show less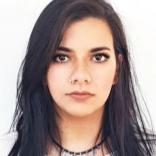 Yara Mahajna
University of Haifa -> Mercy College
Yara Mahajna is a multidisciplinary artist. She received her B.A. in visual arts with honors from the University of Haifa, where she is currently pursuing a Master's degree in visual arts. Yara will take part in the Fulbright FLTA program at Mercy College in New York. She is an alumna of the MEPI leadership program from Roger Williams University, and the community arts program in Beit Berl College with Artilution organization. Yara initiated a volunteering project that aims to create a society of well-read individuals and taught English through arts in elementary schools.She worked and volunteered as an art teacher in elementary schools and art galleries. Currently, she holds the position of public relations coordinator and teaches performance art to foreign students in the collaborative art center in Givat Haviva. Yara believes that art is a powerful tool in education, and she is working towards better-integrating arts in the public education system.
Read more
Show less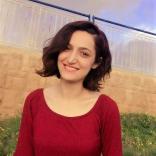 Mervat Yosef
University of Haifa - Boston University
Mervat Yosef received her B.A in communication disorders from the University of Haifa in 2017. Mervat has an interest in anthropological linguistics and is looking forward to enrich her knowledge in this field through the FLTA program at Boston University. Since graduation, she has been working in a school for children with autism in attempt to understand the basis of interactions and communications within people; Mervat also works at a bilingual (Hebrew and Russian) kindergarten specializing in language and speech disorders. Her job is promoting their communication with the world by improving their speech and language.
Read more
Show less
Naila Shaqqur
Gordon College of Education - Stetson University
Naila Shaqqur received her B.Ed in English Literature and Education at Gordon College of Education in Haifa. She recently finished her research in Children's Literature and Multicultural Education. Naila will participate as an Arabic Teaching Assistant at Stetson University in DeLand, Florida with the Fulbright program, which through this experience, she will facilitate and help enhance students' Arabic proficiency through developing their Arabic language skills. Naila believes that teaching Arabic as a foreign language will help bridge the social and cultural gaps between Americans and Arabs.
Read more
Show less
Amal Shamia
Beit Berl College - Florida State University
Amal Shamia received her B.Ed in English literature from Beit Berl College, Kfar Saba, Israel. She has worked as an EFL tutor years prior to the beginning of her career as an English teacher in the Negev. She is an alumni of the NESA UGRAD undergraduate program in the US, and will participate in the Fulbright FLTA program at Florida State University. During the course of this program, she will provide help by applying her teaching experience and her knowledge of the Arabic language. She is a core believer that language learning promotes acceptance and therefore a more peaceful world. She aims to contribute in building better relations amongst different cultures.
Read more
Show less