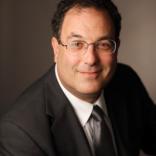 Ron Avi Astor
University of California, Los Angeles (UCLA) -> The Hebrew University of Jerusalem
Ron Avi Astor is the Marjorie Crump Professor at UCLA Luskin School of Public Affairs of Social Welfare. He holds a joint appointed in the School of Education. He was awarded a
Fulbright Senior Scholar fellowship for his project "Addressing School Safety at the National Scale, for Each School, and Sustained Over Time: A Two-Decade Historical and Empirical Case Study on the Israeli System of School Safety". He will explore how Israel has successfully addressed issues of school safety in a systemic way. These policies and practices have reduced victimization levels and become an example for many other countries and states. Astor's research examines the role of the physical, social-organizational and cultural contexts in schools related to different kinds of bullying and school violence.

Ron's recent publications include:
Astor, R.A., & Benbenishty, R. (2019). Bullying, school violence, and climate in evolving contexts: Culture, organization and time. New York: Oxford University Press.
Astor, R.A., Jacobson, L., Wrabel, S., Benbenishty, R., & Pineda, D. (2018) Welcoming practices: Creating schools that support students and families in transition. New York: Oxford
University Press.
Read more
Show less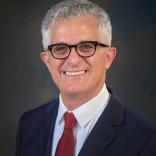 Menachem Elimelech
Yale University -> Ben-Gurion University of the Negev
Menachem Elimelech is the Roberto Goizueta Professor at the Department of Chemical and Environmental Engineering at Yale University. His research focuses on membrane-based technologies at the water-energy nexus, materials for next-generation desalination and water purification membranes, and environmental applications of nanomaterials. Professor Elimelech was the recipient of numerous awards in recognition of his research contributions. Notable among these awards are the 2005 Clarke Prize for excellence in water research; election to the US National Academy of Engineering in 2006; Eni Prize for 'Protection of the Environment' in 2015; and election to the Chinese Academy of Engineering in 2017. Professor Elimelech has advised 39 PhD students and 32 postdoctoral researchers, many of whom hold leading positions in academia and industry. In recognition of his excellence in teaching and mentoring,
he received the Yale University Graduate Mentoring Award in 2004 and the Yale University Postdoctoral Mentoring Prize in 2012.
Menachem's recent publications include:
Yousefi, N., Lu, X., Elimelech, M., Tufenkji, N. Environmental performance of graphene-based 3D macrostructures, Nature nanotechnology, 14, pages107–119, 2019.
Mauter, M.S., Zucker, I., Perreault, F., Werber, J.R., Kim, J.H., Elimelech, M. The role of nanotechnology in tackling global water challenges, Nature Sustainability, 1, 166–175, 2018.
Read more
Show less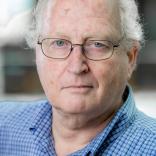 Joseph Galron-Goldschläger
The Ohio State University -> Ben-Gurion University of the Negev
Joseph Galron-Goldschläger is an Associate Professor at The Ohio State University Libraries and is the Hebraica and Jewish Studies Librarian as well the German Language and Literature Librarian. He was awarded a Fulbright Senior Scholarship Fellowship to pursue his project "Modern Hebrew Literature – a Bio-Bibliographic Lexicon" an online resource at: http:/go.osu.edu/hebrewlit. While in Israel he will explore deeply the Kressel biographical archive at the National Library of Israel in Jerusalem that includes ca. 10,000 letters and documents to and from Hebrew writers of the 1960s collected by G. Kressel for his Lexicon but not included in the printed edition. Newly discovered materials will be added to the online database and update entries as needed. He also would like to use the archives of the Gnazim Institute in Tel Aviv that is housing hundreds of personal archives of Hebrew authors from the nineteenth century to the present, and the Heksherim Institute in Beer Sheva that is the home of several archives of contemporary Hebrew authors (as Amos Oz, Nissim Aloni, David Schütz, and others)
Joseph's recent publications include:
Personal bibliographies of Hebrew scholars as Professor Dan Miron (2007), Professor Nurit Govrin (2005), Professor Nathan Rotenstreich (2010), Professor Moshe Pelli (2017), Professor Dov Sadan (1986), Poet and playwright Nathan Alterman (1988- ), and more.
Read more
Show less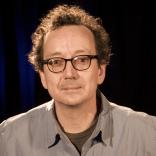 Philip Hopper
University of Northern Iowa -> Beit Berl College
Philip Hopper is an Associate Professor of Communication Studies at the University of Northern Iowa. He was awarded a Fulbright Senior Scholar Fellowship to pursue his interest in vernacular archives with the Time Tunnel project at Beit Berl College. Related projects include Fortepan Hungary and Fortepan Iowa, which are designed to give artists and researchers a way to explore the commonalties of everyday life in a historical context. Other scholarly projects include Images of Conflict in the Public Sphere, which is a cross-cultural study of public image making related to conflict. He has published in journal articles, book chapters and gallery presentations. His teaching includes courses in digital media production, media criticism and a core writing class.
Philip's recent publications include:
Hopper, P. Beyond the Wall in Dheisheh Camp: From Local to Transnational Image-Making, Pedagogy and Theatre of the Oppressed Journal, Vol. 1, Article 7, 2016
Hopper, P. Nakba Day: The Ephemera of Martyrdom, Universitas: The University of Northern Iowa Journal of Research, Scholarship and Creative Activity, Volume 11, 2016
Read more
Show less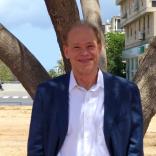 David Rumschitzki
The City College of New York -> Technion - Israel Institute of Technology
David Rumschitzki is Professor of Chemical Engineering at the City College of New York, a member of the PhD programs in Chemistry and Biology at the Graduate School and University Center of the City University of New York and an Adjunct Research Scientist at Columbia Presbyterian Medical Center. He was a warded a Fulbright Senior Scholar for a project entitled, "Theory & experiment for breast cancer dormancy & recurrence" at the Rappaport
Faculty of Medicine, Technion – Israel Institute of Technology in collaboration with Professor Yuval Shaked. David holds a PhD from the University of California at Berkeley in the College of Chemistry, Chemical Engineering Department. He has worked on reaction kinetics and used asymptotic analysis on interfacial stability problems. Recently he has turned his interests to problems in biology – theory and experiment, including early events in atherogenesis and more recently to a theory for how populations of tumors change in time and how tumors may reappear after long periods of apparent dormancy, with experiments on zebra¬fish melanoma. This project will test this theory on a well-known mouse breast cancer model.
David's recent publications include:
Toussaint, J., Raval, C. Nguyen, T., Fadaifard, H., Joshi, S., Wolberg, Quarfordt, S., G., Jan, K.M. and Rumschitzki, D.S., "Chronic hypertension increases aortic endothelial hydraulic conductivity by upregulating endothelial auqaporin-1 expression," AJP Heart Circ., ajpheart 00651, 2017
Lesi, A., Heilmann, S., White, R.M. and Rumschitzki, D.S., "A model for the time rate of change of tumor populations with application to zebrafish melanoma", in review., 2019
Read more
Show less