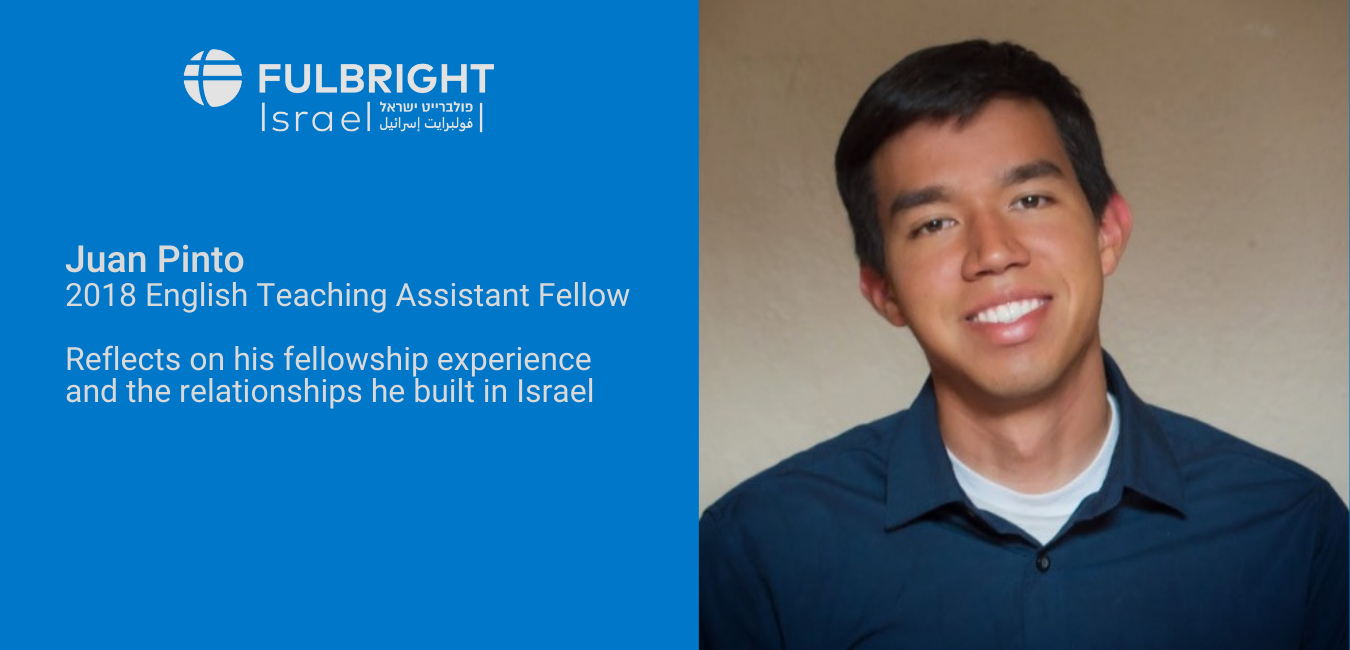 When I embarked on my Fulbright adventure two and a half years ago, I went with the hope of better getting to know the culture and history of Israel — its ancient ruins, Mediterranean flavors, and beautiful languages. No doubt, this all came true. But now that life has moved on and I've had time to reflect on my fellowship experience from afar, it's become clear to me that the things that have stuck with me most have all come from the relationships I was fortunate enough to build while in that distant part of the world.
I was a Fulbright English Teaching Assistant (ETA). This meant that I was assigned to work with a specific institution as my home base, with which I could coordinate the types of projects, classes, and groups of English learners with whom I wished to engage. My particular assignment was with Oranim College of Education in Kiryat Tiv'on — a match that I quickly learned was perfect for my family and me.
That's right. Unlike most Fulbright ETAs, I brought along a whole crew with me on this expedition. Having my wife and two young kids there meant, in many ways, more struggles, but it also made for very memorable adventures. Before we left for Israel, we were reminded repeatedly about just how family-friendly Israeli society is. To our relief, the assurances turned out to be true! This is especially so if one has access to a car — but that's a tale for another time.
At Oranim, I was treated as royalty. However, since titles mean little among Israelis, what this really means is that I was treated with a warmth of friendship and instant inclusion on which I wasn't entirely counting. During my time in Israel, my family and I were invited to countless colleagues' homes for dinner or to celebrate the many holidays. My kids were showered with affection (and sweets) whenever they came to campus. I also learned much about hospitality and what true inclusion looks like. These are memories and lessons I carry with me to this day.
As part of my assignment, I had the chance to work with students in various classes at the college, including intermediate rhetoric and composition classes, linguistics, and even an advanced academic writing course. I was also given the opportunity to establish and lead a conversation class of my own as part of a Masa program, bringing together English learners from all over the world. There is something about standing in front of a classroom and leading engaging discussions or helping students grasp difficult concepts that I've learned to thrive on throughout my many experiences teaching. This was no different. I especially appreciated the level of participation I witnessed, with many students asking honest, candid questions about everything from English grammar to American culture. The instructors I worked with were very accommodating, allowing me to participate fully, both in the classroom and in more intimate settings during my office hours.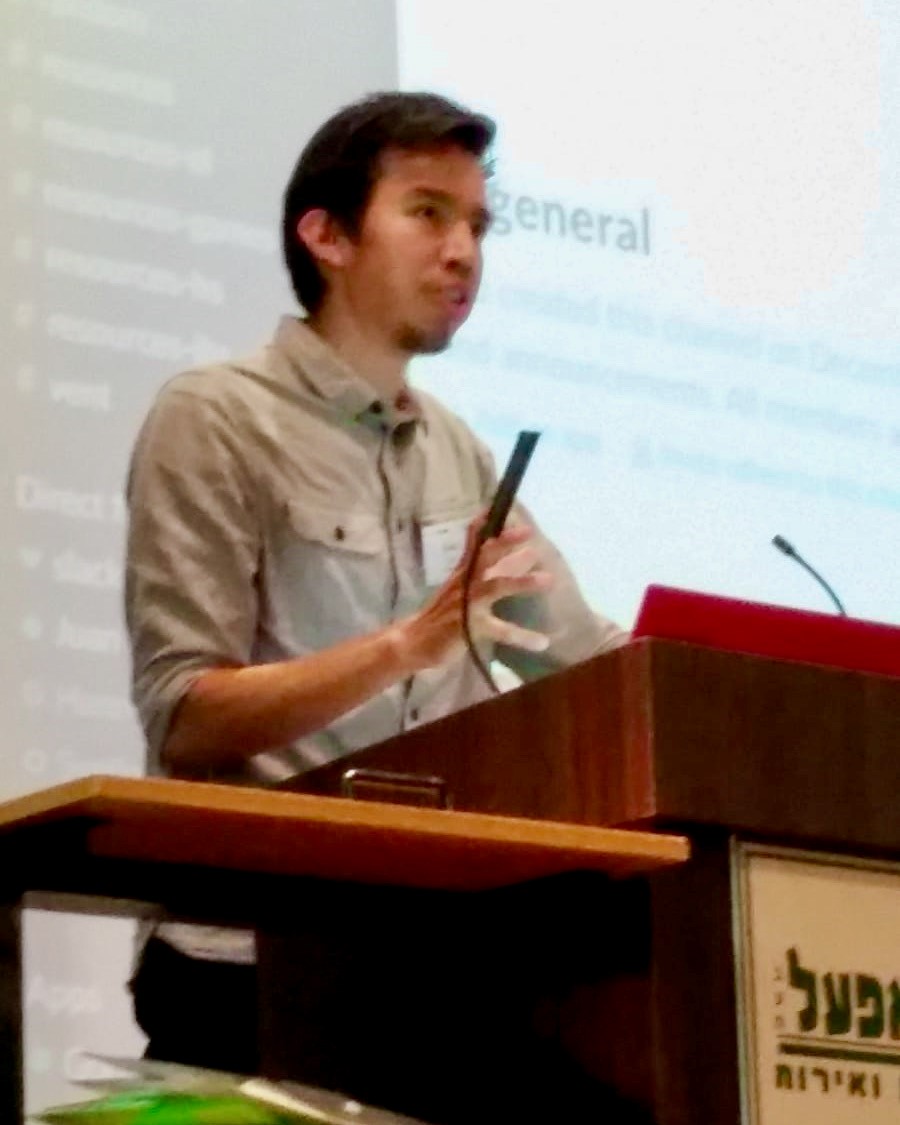 Photo: Presenting at a seminar for Masa Israel Teaching Fellows
I had held educational positions in the past with open office hours and have done so again since completing my Fulbright experience. But never have my office hours been so consistently booked by students seeking help. My students may have come away from these experiences with a little bit more knowledge about English quirks or good writing practices than they would have expected, but I also came away with lessons of my own. For one, I was so impressed with how willingly some of my students could admit ignorance on a given topic and come seeking help. I also got to know my students better and often found that even the most hard-working and talented ones weren't afraid to let their guard down — they did not take themselves too seriously and were well-rounded individuals outside of their academic lives. This has continued to stand out in my mind for its sharp contrast with some of the unhealthy, obsessive competitiveness I've sometimes witnessed at other institutions and locations.
There was so much more I was able to do and experience during my Fulbright Fellowship. This included participating in a peace-building program bringing together young Jewish and Arab students, volunteering weekly at an after-school club with far-too-energetic children, and leading seminars for incoming English teachers through Masa Israel Teaching Fellows. Even more important were the relationships I was able to build through these and other experiences and the joys and life lessons that have come from those relationships.
Surprisingly, even my family's relationship with the stray cat we named and loved has had long-term consequences, as my kids have wanted a cat of their own ever since. We are now on the verge of giving in to their demands.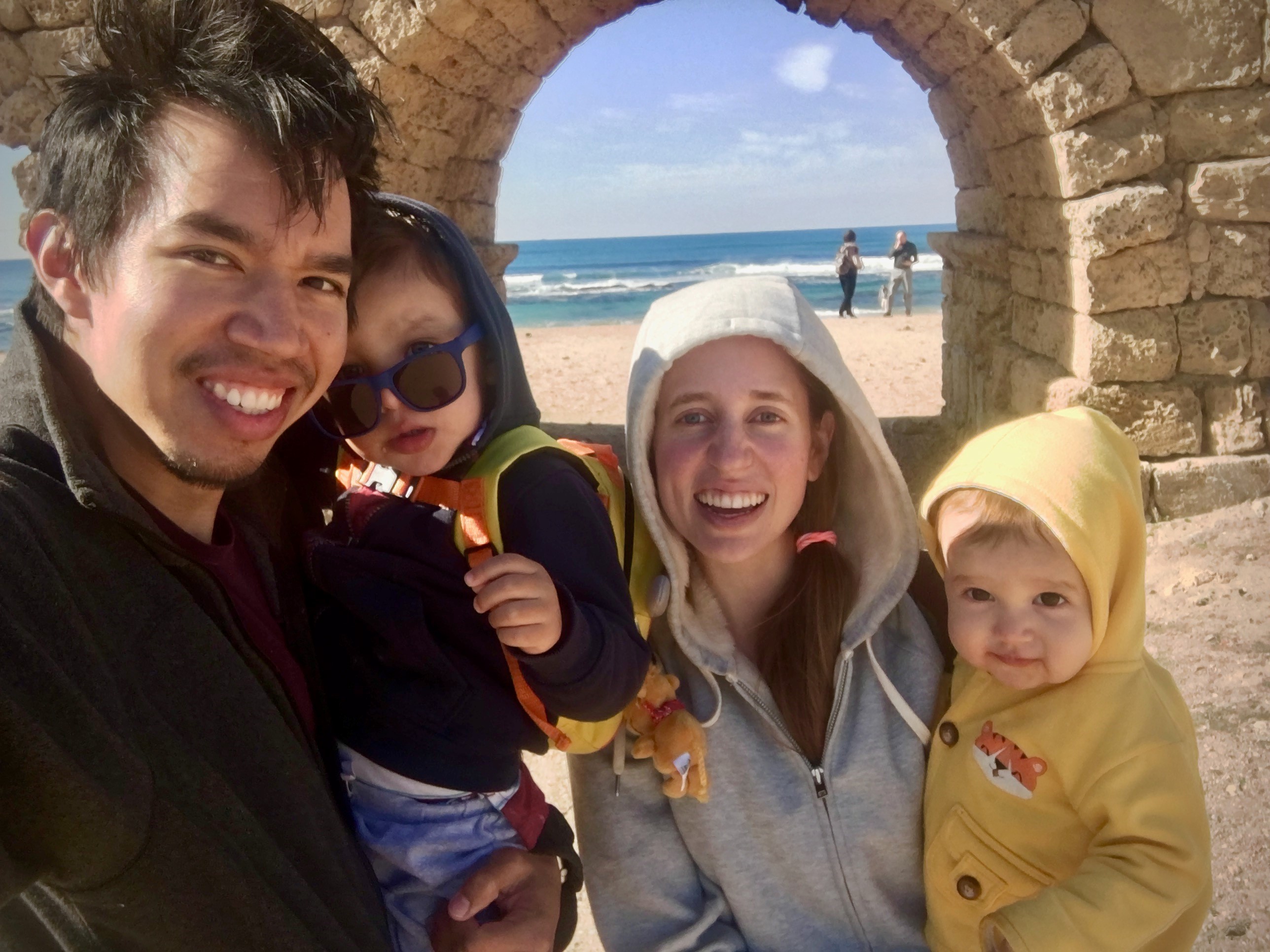 Photo: The whole family at Caesarea Maritima.
So, the big question is: Was taking a year out of my schooling and career trajectory worth it? While such a big decision will naturally depend on each person's specific situation, I can confidently say that it was worth it for me. It is hard for a Fulbright Fellowship not to spark respect and gain one extra points with a colleague or potential employer. However, more importantly, a Fulbright experience is truly one of a lifetime. This relatively brief experience has deeply impacted my family's outlook on the world we inhabit and our place in it, my own professional goals and aspirations, and my confidence and ability to make those goals come true.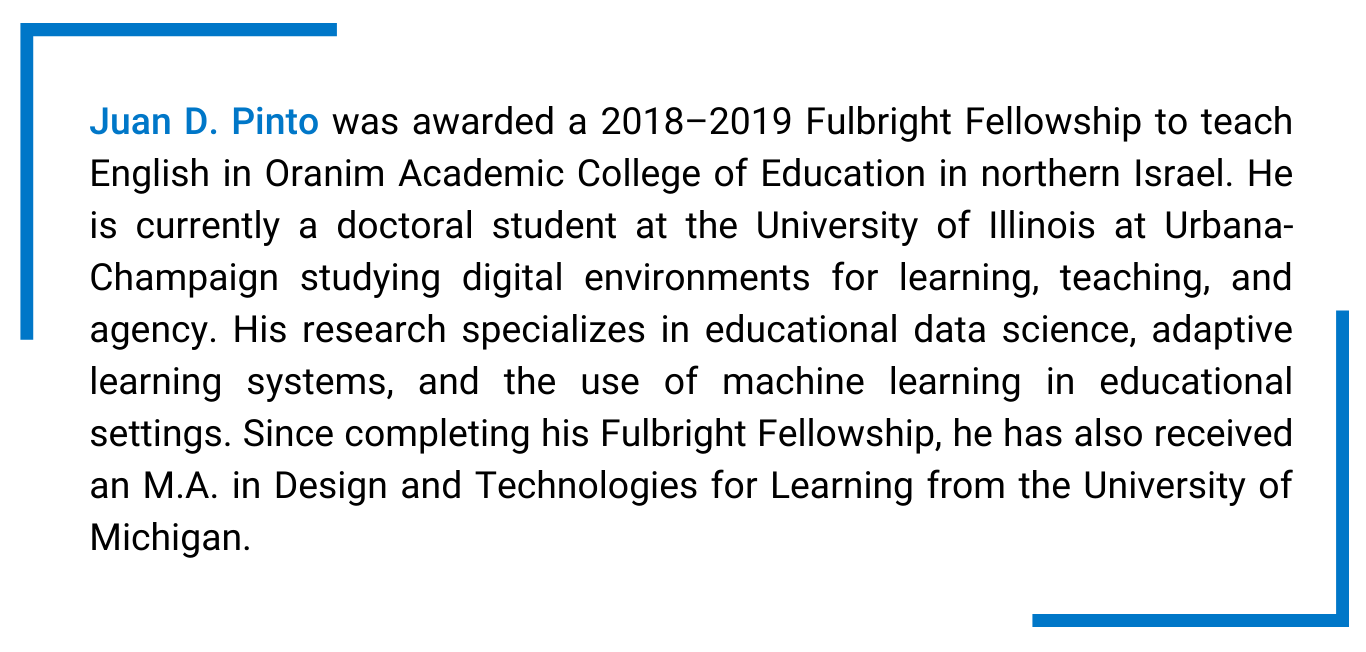 Articles are written by Fulbright grantees and do not reflect the opinions of the Fulbright Commission, the grantees' host institutions, or the U.S. Department of State.