Professor Emeritus John C. Weidman, 1986 U.S. Inter-Country Lecturer
Host Institution: Tel Aviv University
Home Institution: University of Pittsburg
Field: Higher and International Development Education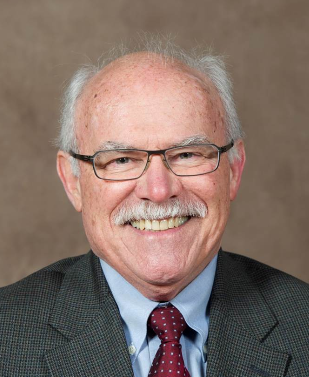 "I am certain that my experiences in Israel were essential building blocks for the academic and consulting careers that I have been pursuing... I could not be more grateful for the boost, both personal and professional, they gave to my career."
~~~
"My short visit came at a point in my career when I was looking for challenges" says Professor John Weidman, an international expert on comparative and international education policy, describing his time in Israel in 1986/87 as a Fulbright Inter-Country Lecturer. At the University of Pittsburgh at the time, he was a newly-appointed full professor of higher education and was preparing to chair a newly formed department which he had helped design, Administrative and Policy Studies.  The new department included a distinguished faculty in international and development education but Weidman's work had not yet included a global aspect.
He then received a Fulbright grant for teaching and research in then West Germany and a Fulbright Inter-Country grant for education policy consultation at Tel Aviv University. These experiences "enabled me to establish an international dimension to my work that blossomed and still continues to the present," Weidman recalls.
At Tel Aviv University, Weidman's host, Professor Michael Chen, then Dean of the School of Education, requested that he give a lecture on educational policy at the University (a copy of the event "flyer" is below) and meet with faculty to discuss the establishment of an educational policy research center.  "He [Professor Chen] educated me on how to choose the best falafel at a Tel-Aviv market and advised me about museums and sites I should visit to help me understand the complex history of Israel, including its relationships with Europe and the United States, as well as its current situation," Weidman remembers.
Considering the professional impact of his time in Israel Weidman notes, "My interaction with colleagues at Tel-Aviv University motivated me to move forward with research on comparative educational policy as well as student socialization in higher education."
Weidman also visited Bir Zeit and Bethlehem Universities which prompted his interest in the relationships among higher education reform and economic and social development in developing regions. On his travels around the country, Weidman was hosted by two of his former doctoral students, Gabriel Bar-Haim and Nader Abu Khalaf.  He also had the opportunity to experience ancient Jerusalem, "simply indescribable!," Weidman recollects.
Following his Fulbright in Israel, Weidman returned to the University of Pittsburgh where he headed the new Department of Administrative and Policy Studies from 1986-93 and again from 2007-10. He also served as Director of the Institute for International Studies in Education (IISE), from 2004-07, also at the University of Pittsburgh. He was a Visiting Research Fellow (Professor) at the Graduate School of International Development, Nagoya University in Japan (2011); a Guest Professor at Beijing Normal University in China (2007-12); and the UNESCO Chair of Higher Education Research at Maseno University in Kenya (1993). His consulting activities also took on an international dimension as he shared his expertise on education management, reform, strategic planning, and policy analysis on projects in Egypt, Indonesia, Kenya, Kosovo, Kyrgyzstan, Laos, Mongolia, Saudi Arabia, South Africa, Uzbekistan, Vietnam, and Zambia. Many of the results from his work have been published in refereed journals, edited books, and research monographs. His observations on global changes in higher education have appeared in international media outlets including China Radio International, Al-Fanar Media, and the Huffington Post.
Contact John at: weidman@pitt.edu