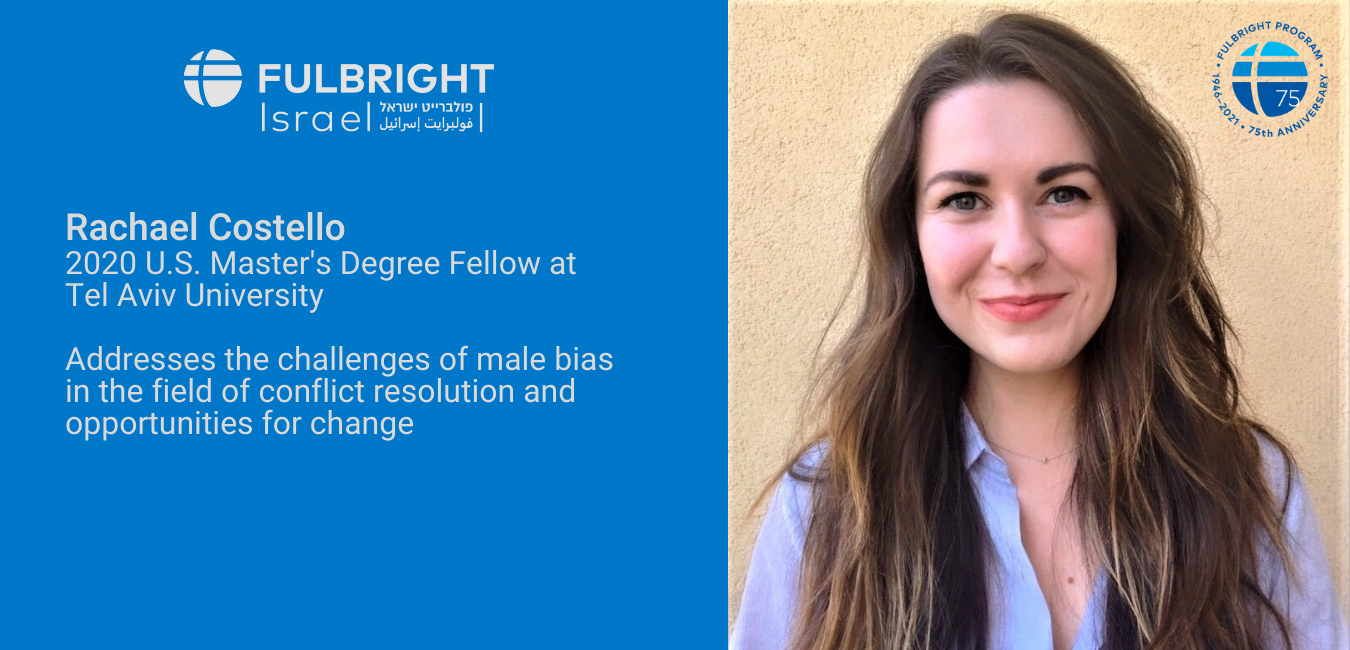 How can we change the world, when only half of the world is invited to sit at the table where decisions are made? How can we possibly begin to heal wounds after a conflict if half of the country's citizens are not allowed, are intimidated, or are uninvited to share what brought them pain? How can we expect peace agreements to be effective if half of the population is not represented in words, actions, and plans for the future? Women make up half of the global population, yet according to a 2014 United Nations analysis of 1,168 peace agreements from 1990-2014, only 18 percent of them mentioned women. Of that 18 percent, only four percent referenced gender-based violence, its role in conflict, and how it continues to affect communities after peace treaties are signed. Based on these findings, conflict resolution practices give scarce consideration to the experiences of women in territories experiencing conflict.
The paragraph above was the introduction to my statement of purpose when I applied to become a Fulbright scholar to study Conflict Resolution and Mediation at Tel Aviv University in Israel. While I came into this field knowing about the lack of recognition it gave to women, I did not expect to find such a blind spot in the curriculum of conflict resolution at my university. As months of theories, readings, and instructions went by, I began to feel more and more alienated from the materials and field of which I am endeavoring to be a part. The vast majority of my courses have been taught from a male perspective, the examples have been male-centric, the case studies rarely mention women, the articles I read are seldom authored by women, and photos of peace processes have been comprised of pretty much male-only groups, while female perspectives, experiences, and contributions have been overlooked and left out.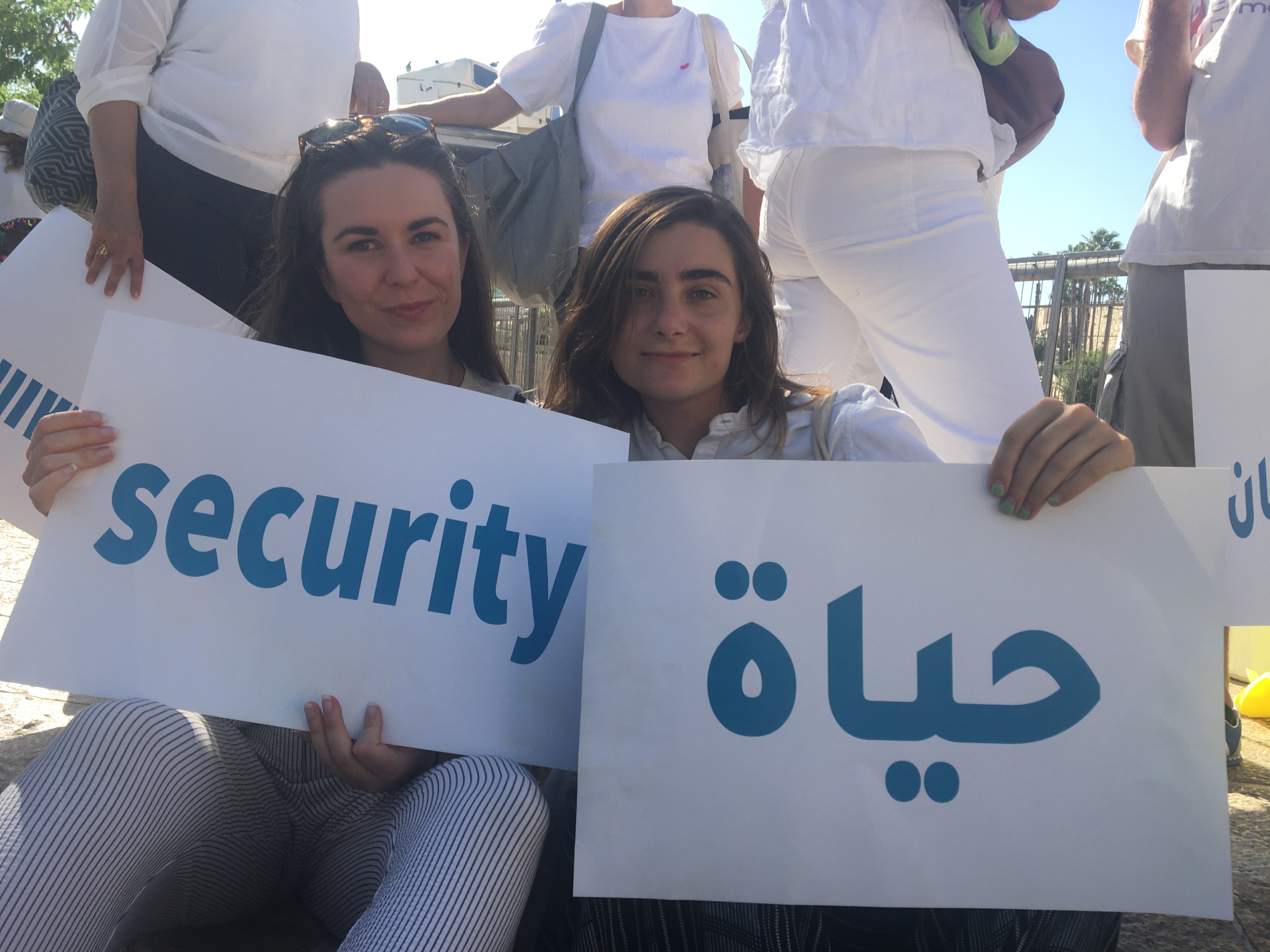 To try to make up for some of the imbalance, I began simply asking about how various conflict resolution tactics, theories, and practices affect women. I became, as my mentor Hamutal Gouri at the movement Women Wage Peace likes to say, "the gender nudge" in all my classes. This yielded different results. One professor exuberantly welcomed the new information and asked me to co-teach a lecture on the "Women and Peace" theory presented in the phenomenal book Sex & World Peace by Mary Caprioli, Chad F. Emmett, Bonnie Ballif-Spanvill, and Valerie M. Hudson. This theory posits that countries with higher levels of gender equality are less likely to engage in conflict than countries with low levels of gender equality, along with various other findings. The impact was incredible. My peers actively engaged with the subject and pursued a gendered lens in other classes. The professor also went on to be called as an expert to discuss the end of the Azerbaijan and Armenian conflict with the president of Azerbaijan, and used his platform to ask what the president would do to include women in his peacebuilding efforts. (If you are curious, his answer was not heartening - but for the visiting scholars, being reminded that women's rights are important for security was invaluable).
While this was highly positive and empowering, the fact remains that out of the 84 mandatory lessons to attend, only two have centered around women in conflict, peacebuilding, resolution or mediation, which amounts to 2.4 percent. That means 97.6 percent of classes have not discussed the implications of leaving half of humanity out of peacebuilding or acknowledge their accomplishments in conflict resolution. My tolerance for the neglect came to a breaking point after a 90 minute class entitled "Jewish Women in Peacebuilding" contained only ten minutes of content on women peacebuilders. While speaking with a friend/fellow classmate, we decided that we would never see change if we do not ask for it. Together, we wrote a letter addressed to our professors and administrators in the Conflict Resolution and Mediation master's program at Tel Aviv University, informing them of the hole in their curriculum and recommending solutions. So far, the letter has received  substantial support from our cohort, and we are optimistic that our efforts will bring about a shift in the curriculum to include the experiences and voices of women.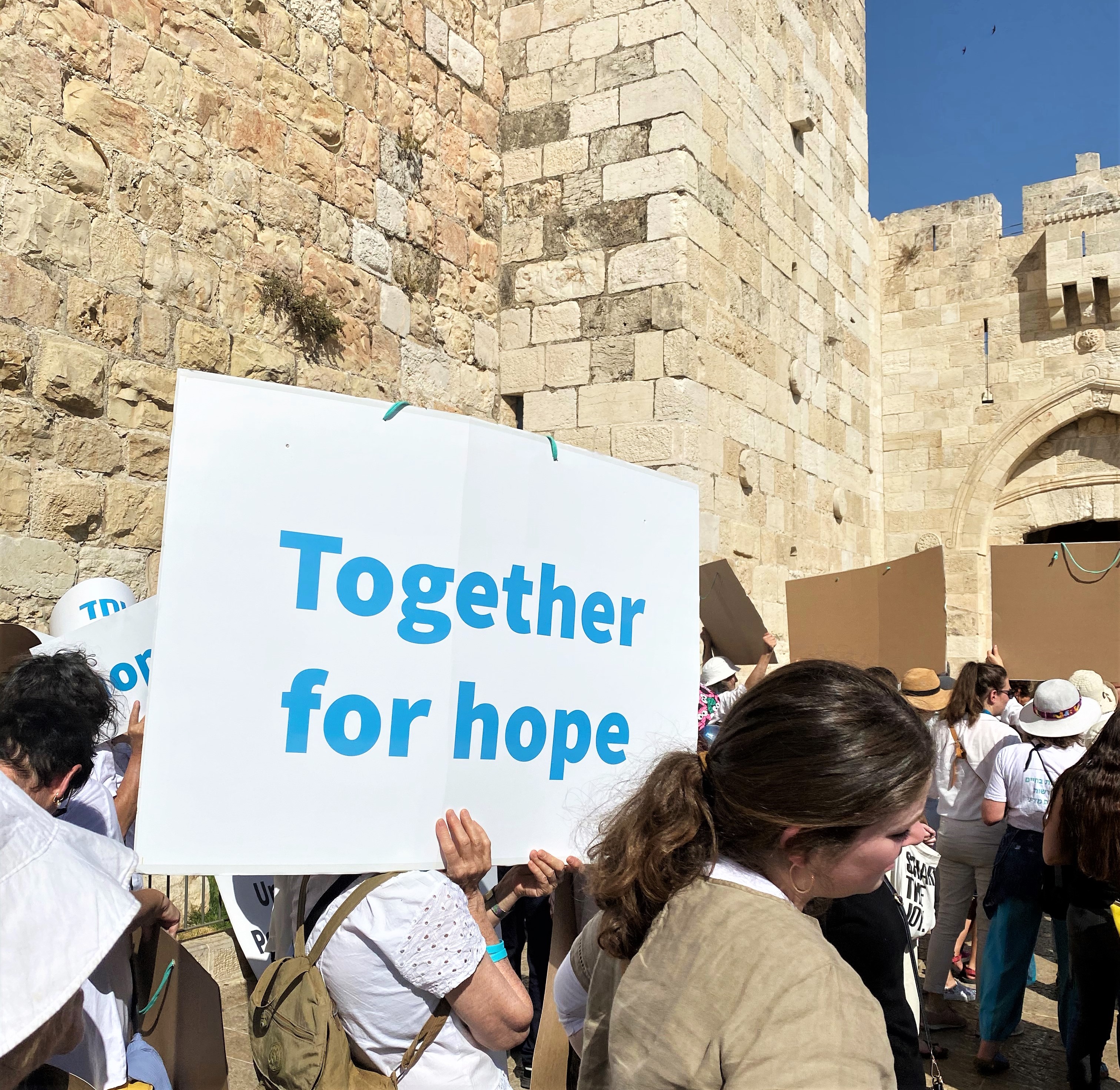 The importance of this topic cannot be overstated. Very recently, we witnessed an escalation in violence in the Israeli-Palestinian conflict, and there was only one woman, Chair of the Security Knesset Committee, MK Orna Barbivai, involved in the decision-making process at a governmental level for Israel. This comes 21 years after United Nations Security Council Resolution (UNSCR) 1325, a landmark resolution on women, peace, and security, was adopted in Israel. UNSCR 1325 champions "the important role of women in the prevention and resolution of conflicts, peace negotiations, peace-building, peacekeeping, humanitarian response and in post-conflict reconstruction and stresses the importance of their equal participation and full involvement in all efforts for the maintenance and promotion of peace and security.UNSCR 1325 urges all actors to increase the participation of women and incorporate gender perspectives in all United Nations peace and security efforts'' (UN Security Council, 2000). Israel was one of the first countries to endorse UNSCR 1325, but has yet to pass a national action plan to implement lasting changes, thus committing itself in name only.
As Devon Spitzer, co-author of the letter puts it best, "if education is indeed a driver of social change, educational programs must be more reflexive and representative of women and gender in their curriculum. As Israel has become somewhat of a center, and seeks to be a hub for conflict and resolutionbased programs, it must also be a driver in the inclusion of women in the field and the implementation of resolution 1325. It is not difficult to make the connection that programs' gender-based education are [sic] covertly and overtly upholding Israel's flawed peace-building policy work, which systematically leaves women out of the conversation".
Articles are written by Fulbright grantees and do not reflect the opinions of the Fulbright Commission, the grantees' host institutions, or the U.S. Department of State.