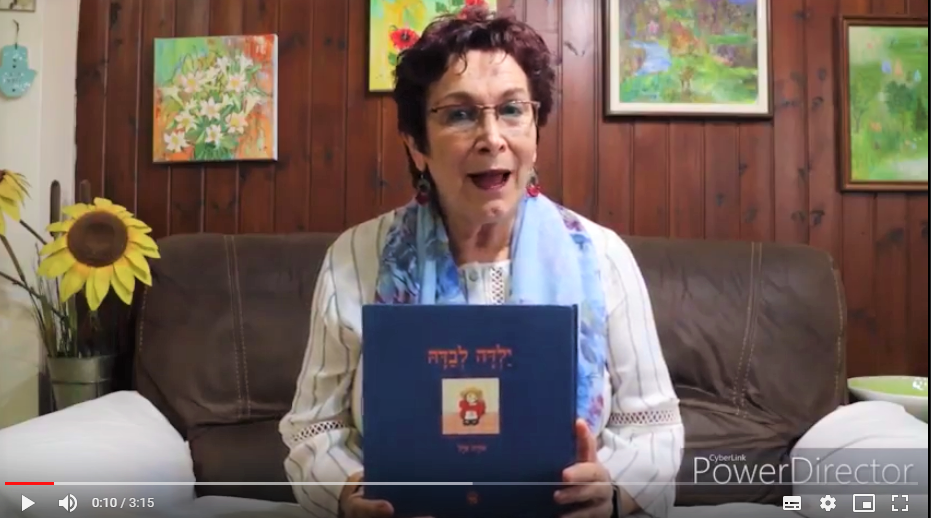 Photo taken from Grandpa-Grandma Storytelling Video Library, accessed HERE.
As a developmental neuroscientist focusing on language and reading development, I value the importance of literacy exposure and storytelling to children's development, starting from birth. Human interaction and eye contact, while reading stories to children, triggers neural networks related to attention, language and imagination in the young brain which sets the foundation for future reading acquisition. Ideally, teachers, parents and grandparents are the kids' storytellers, accompanying this activity with a warm hug. 
In these unbelievable times of COVID-19, most of the world is in lockdown. Parents are trying to work from home, to create a stable schedule for their children and keep them away from ongoing screen exposure and television. In these extraordinary days, grandpa and grandma are missed the most. A warm hug and a bed-time story are extremely needed. In our Israeli culture, grandparents are an integral part of our days and weekends. Not seeing the grandchildren is emotionally challenging for this population as well. Adding the fear of getting infected by COVID-19 adds stress to their days and the inability to leave the house makes it even worse.
Our team at the Educational Neuroimaging Center at the Technion had came up with the idea of creating the largest Grandpa-Grandma Storytelling Video Library in Israel and maybe even in the world: Grandparents are recording themselves in a video reading children's books and sharing it with us. We share the stories on our website and Facebook page so children around the world can enjoy it and spend quality-screen time while listening to stories from a soft, warm voice of a grandma or grandpa. We accept stories in any possible language and in a wonderful way, our friends from Cincinnati Ohio, have been sending us recordings as well. It is a small world after all, and this is our way of providing a virtual hug to children and their grandparents.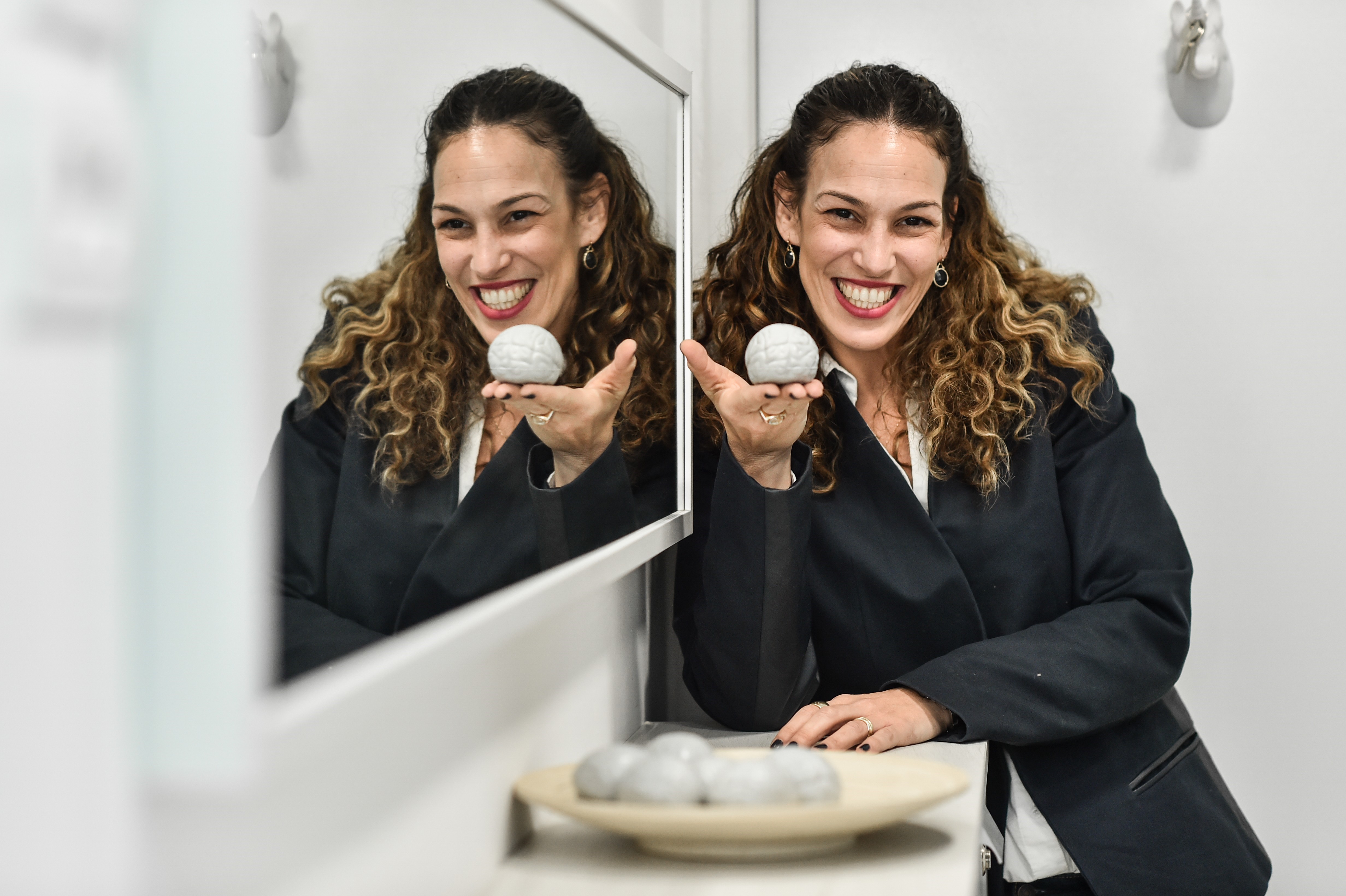 Photo credit: Nitzan Zohar
Dr. Tzipi Horowitz-Kraus is an Assistant Professor of Neuroscience and Director of the Educational Neuroimaging Center (ENIC), in the Faculty of Education in Science and Technology and the Faculty of Biomedical Engineering at the Technion - The Israel Institute of Technology. She is also an Associate Professor of Pediatrics in the Department of General Community Pediatrics and the Scientific Director of the Reading and Literacy Discovery Center at the Cincinnati Children's Hospital Medical Center in Cincinnati, Ohio. In 2011, Tzipi was a Fulbright Postdoctoral fellow at Cincinnati Children's Hospital Research Foundation.