Yael Magid
Program: Fulbright MA Degree Fellowship
Year: 2015
Host Institution: Duke University
Home Institution: The Hebrew University of Jerusalem
Field: Product Management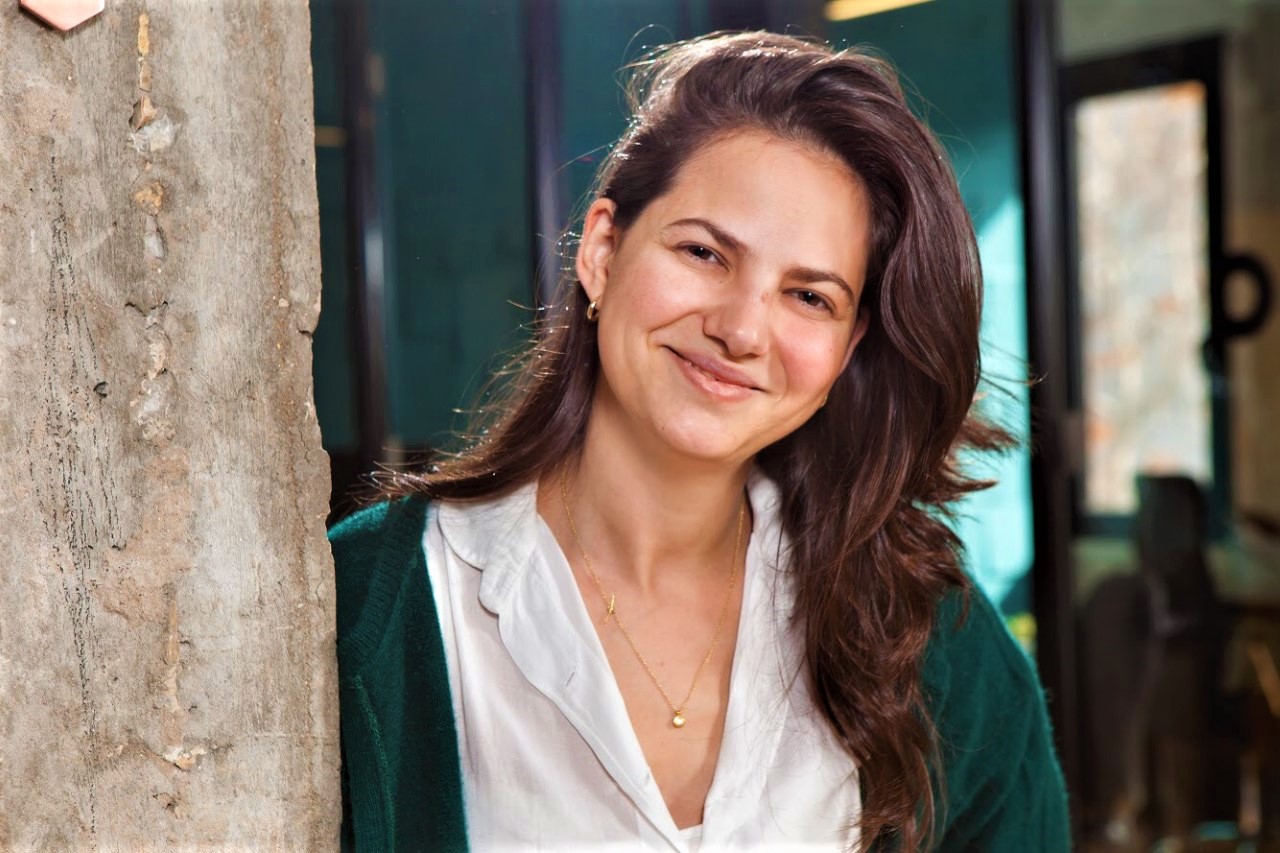 "The Fulbright experience took me out of my comfort zone, pushing me to meet and form close relationships with friends from all around the world, which developed my cultural awareness, understanding different and unique perspectives. In my career today, this advanced way of thinking has enabled me to build better products that meet real customers needs and improve lives."
***
As a Senior Product Manager at Amazon's Alexa Shopping, Yael Magid thrives on the dynamic between understanding customer needs and translating them into real technology. Finding this niche as her professional passion was a discovery.
"I have been interested in science and technology for as long as I can remember," Yael recalls about her early days. A physics and computer science major in high school then paved the way for her IDF service as a F-16 flight simulator instructor. "The experience made me fall in love with science and technology" she says, and motivated her to study physics and cognitive science for her BSc degree at The Hebrew University of Jerusalem. 
After graduating, Yael was drawn to the practical side of what she had learned - where theory is transformed into actual technology. She began working at Israel Aerospace Industries as an innovation product manager and was captivated by the entrepreneurial environment. This experience led to her next job as manager of the Tel Aviv-Yafo Municipality's entrepreneurship hub. Working with dozens of start-ups, she suddenly realized that she loved product management- the unique role of comprehending customer needs and converting them into technology.
To hone her developing product skills, Yael then did a MA in Engineering Management as a Fulbright fellow. She took courses ranging from Data Mining and Decision Models to Building Better Tools for People, with Professor Dan Ariely. Her class on Design Customer Experience, taught by a former manager of IDEO (a global design thinking-focused consulting firm) was high impact: "I believe [it] really shaped my product career" reflects Yael. "The course made me realize I should always go backwards from the customers and build products that actually meet real people's needs and this gave me the design tools to do so." The class also revolutionized her focus: "It's not about the technology, but about the users and their experiences. This approach makes me strive to really understand my customers' pains and helps me become a better product manager everyday."
During her MA studies, Yael participated in "Friday Culture Seminars" as part of her global program. Learning about diverse countries and cultures from around the world, presented by her international classmates, opened her heart and reshaped her thinking: "I treasure this time, which gave me a chance to learn more about each and every unique culture and perspective in my program, and to spend quality time, outside of class, to form strong relationships and close friendships."
When she finished her Fulbright program and returned to Israel, Yael's product management career took off. She began at the start-up Seebo as a B2B product manager, developing products to enable companies to build Internet of Things (IoT) systems. She then moved to the travel tech start-up, Sweet Inn, where she led the development of the product app and a smart lock solution.
Now at Amazon, Alexa Shopping, Yael works to develop experiences that allow customers to instantly order whatever they need by simply interacting with Alexa over voice, going from "I want" to "It's on the way" in a matter of mere seconds. "I am most excited to have the opportunity to build something that will influence millions of people's lives and doesn't have a parallel in the world," she says. "It's great to work on cutting edge technologies using state of the art machine learning and information retrieval techniques, while shaping the future of voice interactions to enable people to save more time on things that really matter. Working on these hard problems and inventing new customer experiences with brilliant Amazonians across the world, is a true challenge and privilege."
Contact Yael Magid: Yael.magid@gmail.com
All photos courtesy of Yael Magid.
Representing women power in engineering, upon graduating from their Master's in Engineering Management Program (Yael is second on the left).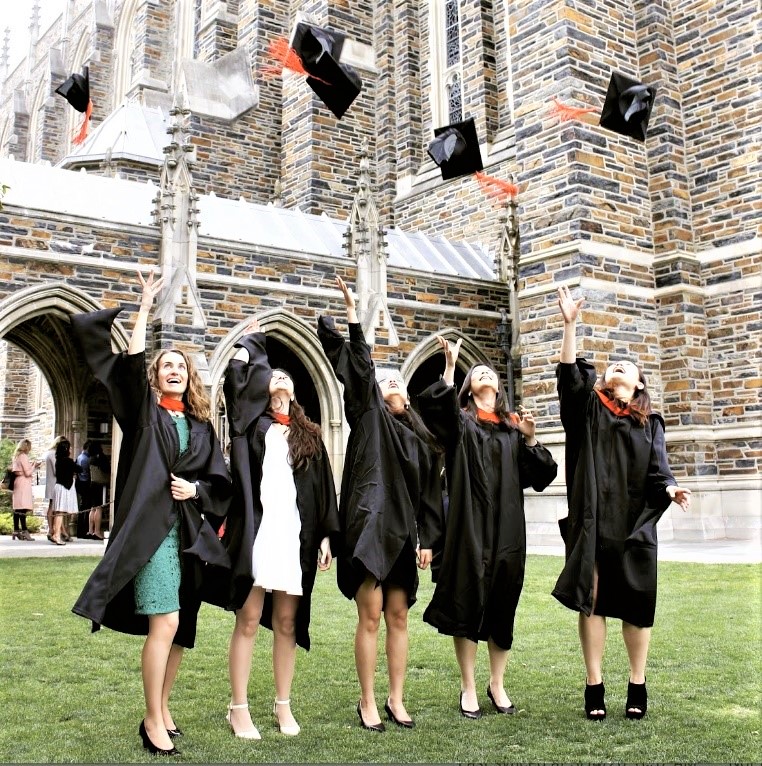 Yael, first on the left, celebrating with her MA program peers from India at the Holi festival on the Duke University campus.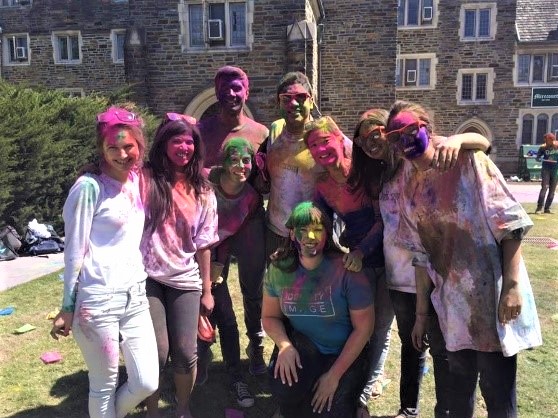 Yael holds the Israeli flag in the traditional Master's in Engineering Management yearly class photo with flags representing the students' countries from around the world.