Expanding Pathways for Educational Technologies and Digital Media for Learning
By Areej Mawasi
Educational technologies and digital media have a great impact on increasing how we learn in formal and informal education, online and hybrid environments. When combined with interactive pedagogies, learning technology tools make it possible for learners and teachers to engage in rich learning experiences in and out of the classroom. Examples of this abound: collaborative learning activities using social media; authoring and co-authoring activities using platforms like Wikipedia; expression tools that support literacies and multimodalities development such as creating videos, using multiple modalities, including podcasting, photography, memes, and comics; Massive Open Online Courses (MOOCs); and games for learning or entertainment.
We are now living in a post-Futurist era where technologies such as AI are continuing to advance rapidly and find a place in educational settings. Such technologies can be innovative in supporting learners and teachers, however it is important to remember that technologies have limitations that reproduce existing social injustices within technological systems, e.g. ethical issues, bias of algorithms, prediction based on deficit views, fake news and digital divides.
Digital media and technologies allow learners and teachers to construct knowledge, collaborate and be creative. These tools should be combined with a critical understanding of pedagogy, how people learn and the sociocultural context in which they are used to develop learning opportunities.
Imagine a future where technology is not the center of our educational activities as learners and teachers, but a means to connect us and help us collaboratively build knowledge.
Areej Mawasi is a 3rd year PhD student in Learning, Literacies and Technologies at Mary Lou Fulton Teachers College at Arizona State University. Her research focuses on learning sciences, learning technologies and digital media, and the study and design of equity-oriented learning environments in STEM. She was a Fulbright MA Outreach Program fellow at Arizona State University in 2015 – 2017.  
All visuals courtesy of Areej Mawasi.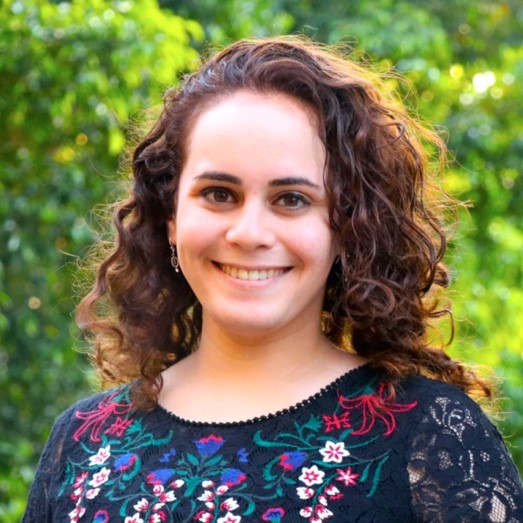 Photo credit: Lana Abo Mokh
Photo in the public domain, accessed at: https://www.pxfuel.com/en/free-photo-oqpyk