Dr. Alexandra Ratzlaff, 2013, U.S. Post-Doctoral Scholar
Host Institution: University of Haifa
Home Institution: Boston University
Field: Archaeology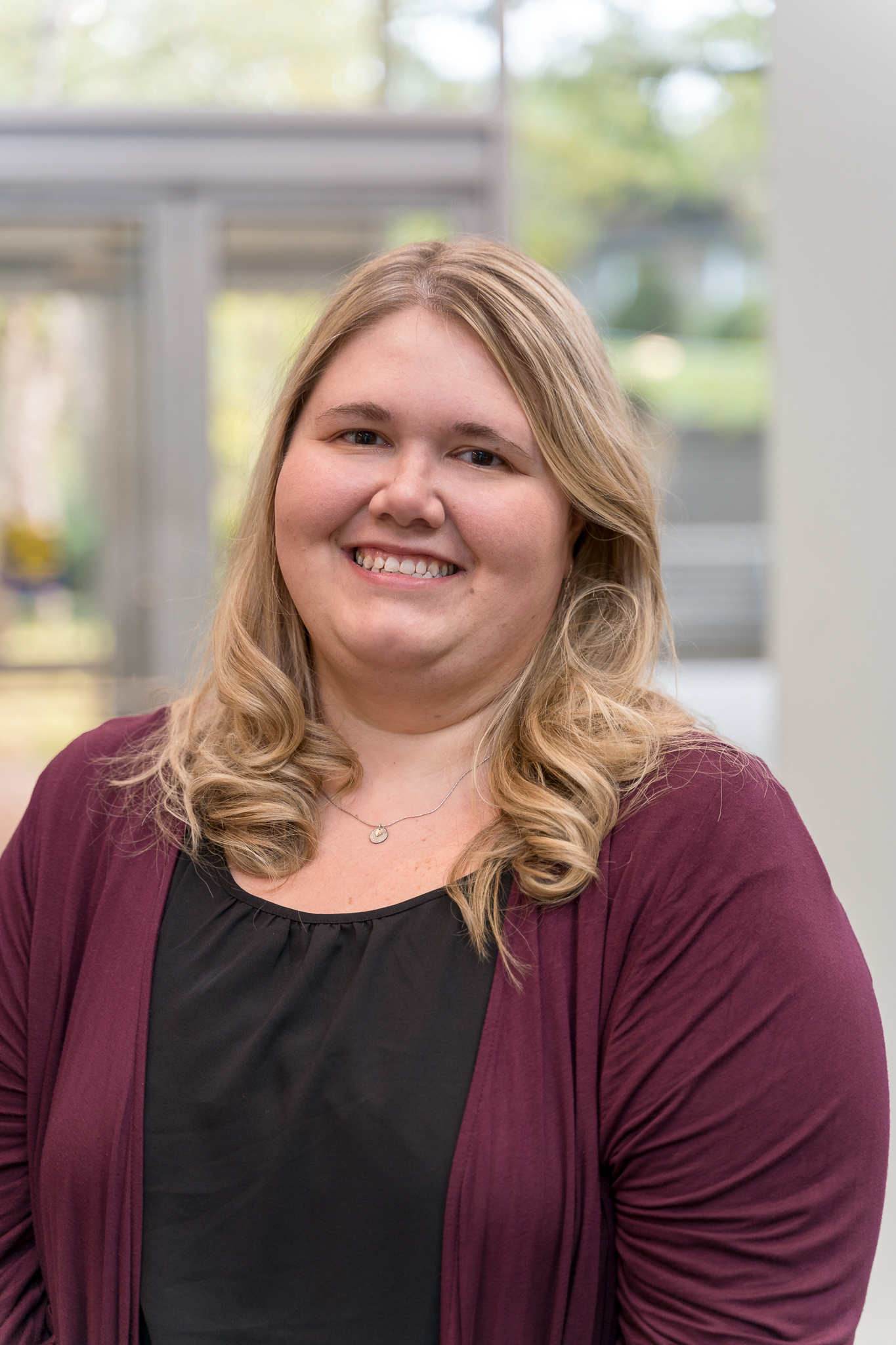 "My Fulbright post-doc was an invaluable experience for me personally and professionally…it allowed me to explore and refine my research interests as well as carry out field and laboratory work that has become the basis for my current research agenda."
~~~
From her childhood, Alexandra Ratzlaff always knew that archeology was the field she wanted to devote herself to. "…this tangible connection to the past. The objects left behind, the places where people lived, and even the people themselves tell us an important story about who we are today and the path humanity took to get here. I love putting back together that puzzle…" Alexandra says.
Alexandra's study of ancient remains began at George Washington University, where she earned her B.A. in Archaeology and Classical Studies, and minored in Anthropology. She then moved to Boston University where she started teaching in the Archaeology Department. Soon after, she began her archeological field experience at Tel Kabri in northern Israel, eventually becoming an Instructor at the Tel Kabri Field School, affiliated with the University of Haifa. In 2014, Alexandra completed her Ph.D. at Boston University, focusing on Classical and Near Eastern Archaeology. Her dissertation investigated the archeology of the Roman Provinces: "The Maintenance of Empire: The Roman Army in the Negev from the 1st-7th Centuries CE."
In 2013, Alexandra was a Fulbright postdoc fellow at the University of Haifa. "I had the opportunity to help lead two of my first coastal surveys at Tel Dor, which had a massive impact on my current research interests" she recalls. At this time Alexandra began collaborating with the Israel Antiquities Authority's Underwater and Coastal Division, which lead to her introduction to Underwater Archaeology and the opportunity to work on artifacts from the sea near Caesarea and several publications. On the personal side, her fellowship was the also the opportunity for Alexandra to form lasting friendships with other Fulbright fellows. 
Following her Fulbright program, Alexandra became a Lecturer at Boston University's Department of Archeology and Brandeis University's Classical Studies Department. At Brandeis, she heads a research group called "Ancient Insights Modern Innovations," a partnership with the Autodesk Technology Center in Boston. The project focuses on novel dynamic ways to design new technological equipment to be used in the humanities, specifically in archaeological contexts.
On the horizon, Alexandra is working on a book related to her Fulbright fellowship which explores the ancient classical economy of the Eastern Mediterranean. She also plans to continue as Associate Director at the Tel Kabri Excavations and will be returning to Israel in December 2019 to conduct an archaeological survey at a new site. 
Contact Alexandra at: [email protected]ndeis.edu
All photos courtesy of Dr. Alexandra Ratzlaff.
Alexandra's first coastal excavation, Tel Dor, south of Haifa.

At Petra, Alexandra and '12 Fulbright postdoc fellow Jason Goldstein and his wife Rebecca.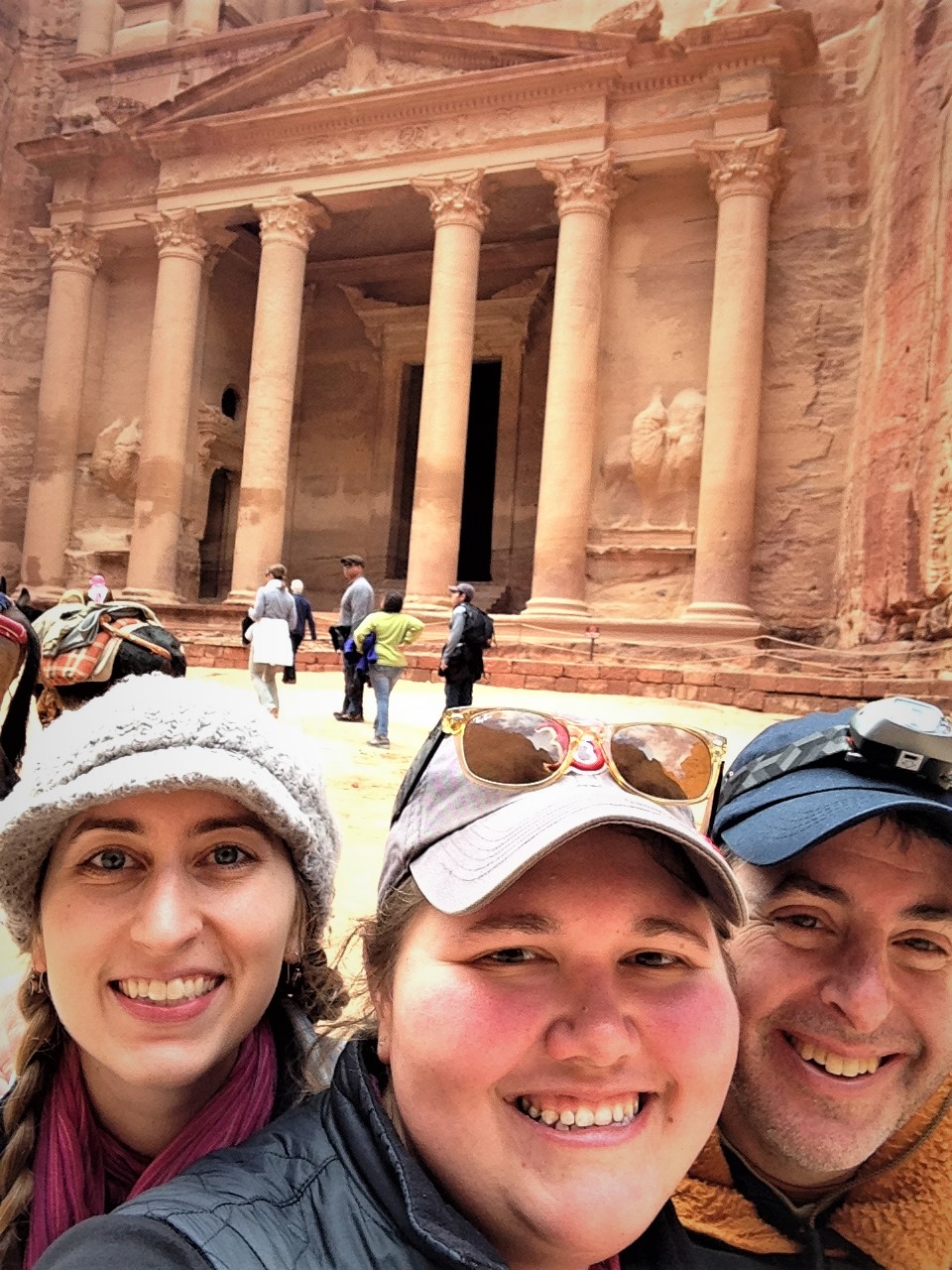 Roman and Byzantine storage jars from being laid out for analysis at the University of Haifa's Underwater and Coastal Archaeology Lab.