Adina Noga Kartiel- 2017 Distinguished Awards in Teaching Program (DAI)
Host Institution: Indiana University
Home Institution: Tel Aviv University
Fields: Education & Film Studies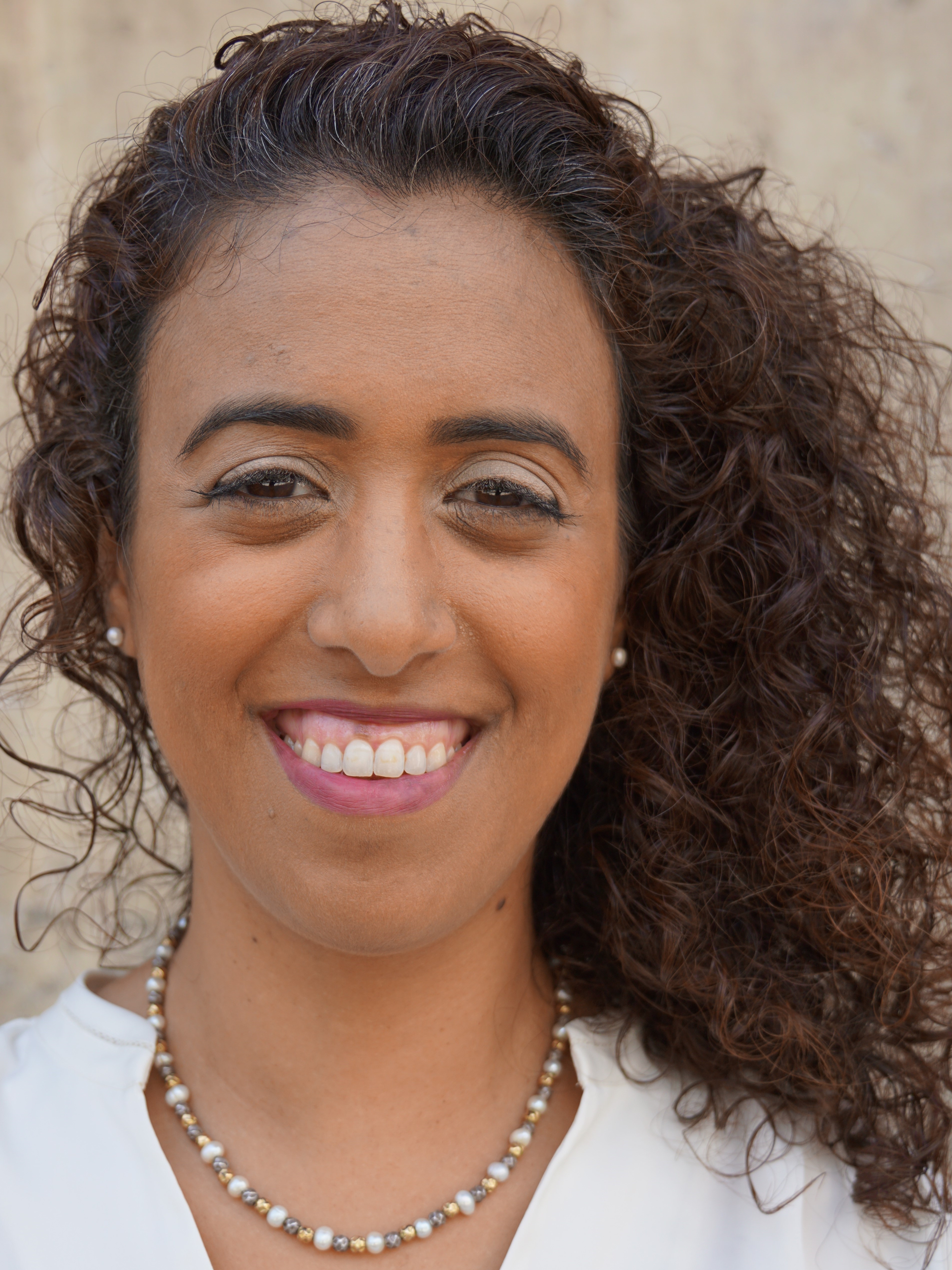 Photo credit: Minha Nopa
"I met with teachers from all around the world, studied at a fantastic university, learned from highly respected professors, experienced new cultures, saw how film studies are taught in the U.S. and much more. Every day was a new adventure. It made me stronger and hungry for more knowledge."
~~~
Adina Katriel was teaching Film Studies at Bney Brak's Ulpana Neve Sara Herzog and an accomplished film producer, when a friend urged her apply for a grant for innovative teachers she saw on Facebook. Uncertain that she would accepted, the opportunity sounded "like the best chance a teacher could have" Adina recalls. "I dared to dream. After five months I was told that I was accepted. Not knowing what was ahead, I began the journey with a lot of excitement."
At Indiana University's School of Education and Media School, Adina's project focused on how film studies empower students, especially those who are high-risk. She also took the opportunity to take extra non-assigned courses and learned new teaching methods from her group of international educators. "Every person I met in this journey became my teacher," Adina says. Adina was also interviewed by Indiana University's INSPIRE Living-Learning Center, see HERE.
Adina quickly adjusted and grew to love her new environment. "I was surrounded by people who felt exactly like me, my fellow international Fulbright teachers," Adina remembers, "and soon we became one big multicultural family." In a short time, Adina had learned the local transportation routes, found where to find what she needed and how to practice keeping Shabbat in her new surroundings.  "My cohort never let me feel that I was missing things because of my religion," Adina reflects, "They tried their best to help me keep my religion, like walking with me for thirty minutes or more on Shabbat, even when it was freezing cold outside, skipping taking the bus…"
Since returning to Israel, Adina has begun teaching Film Studies at the Academic Campus Harel in Holon and stared an MA in Cinematic Arts at Tel Aviv University. "I know that Fulbright is only the beginning, I have a long journey ahead, "Adina notes, "I am working on a website which will include parts of my projects and stories from my journey at Indiana. I hope to pass all my knowledge on to others."
For those considering applying for a Fulbright DAI, Adina offers this advice: "Dare to dream, dare to achieve. Fulbright is an opportunity for those who do not fear taking a chance and making the most of it."
Contact Adina at: adinoga@gmail.com
(Photos provided courtesy of Adina Katriel)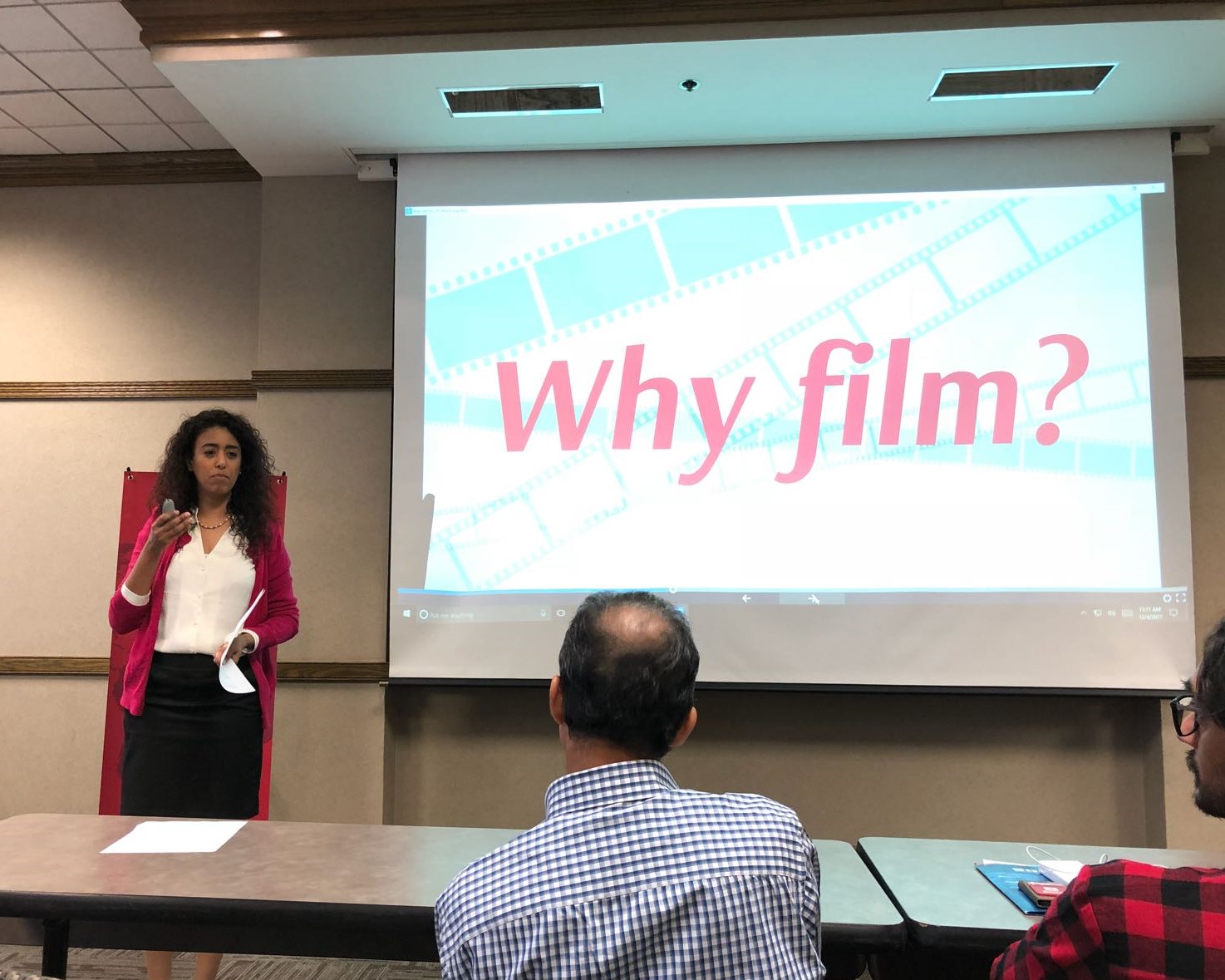 Explaining how film studies empower students, especially those at high risk- Adina Katriel presents her Fulbright project "The Sense of Teaching Film" at Indiana University.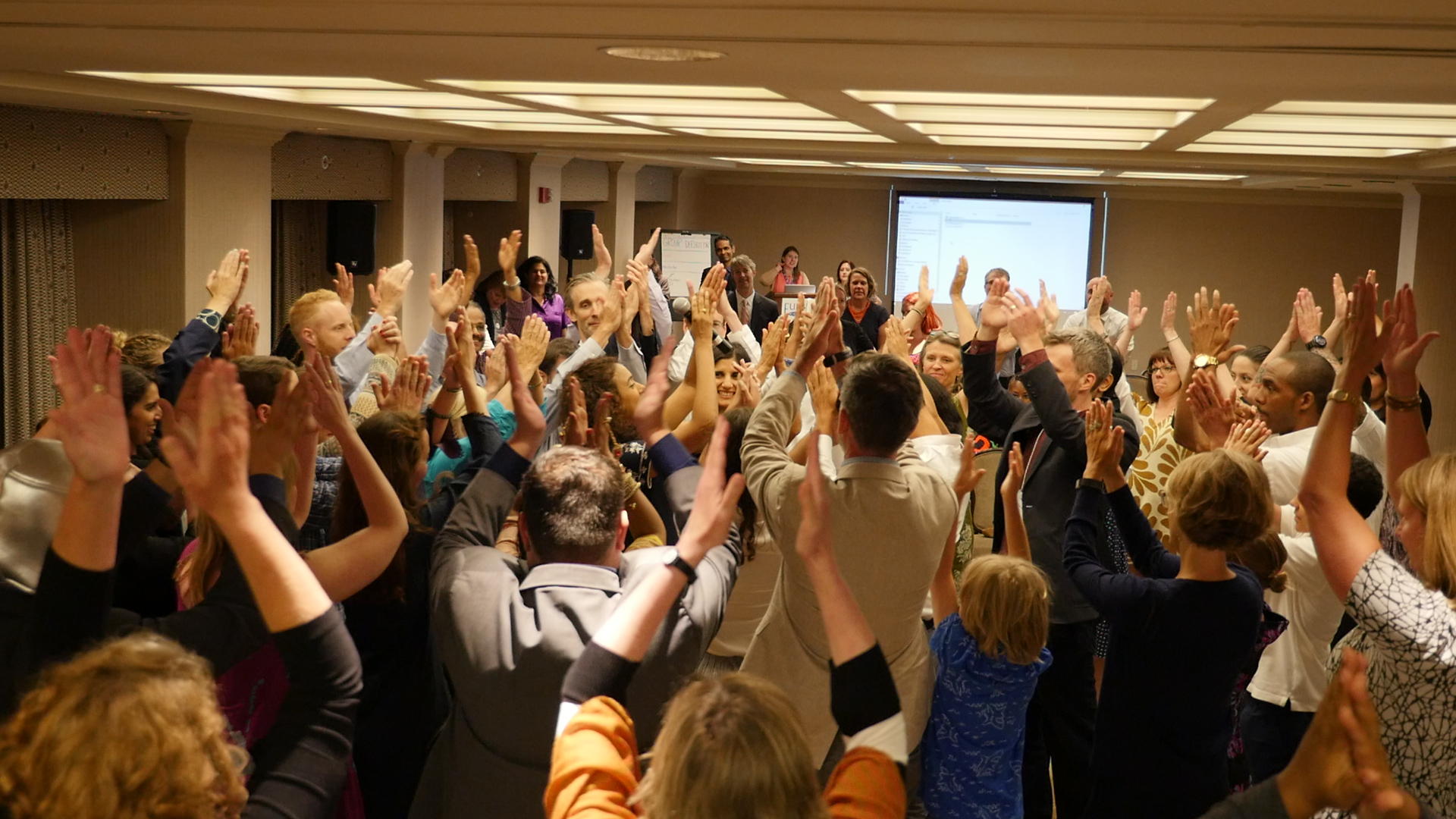 Adina Katriel leads a group of international Fulbrighters in Israeli folk dance "With These Hands" by Yehoram Gaon, at the orientation in Washington, D.C.