Alumnus of the Month- August 2016
Ronny Someck 
International Writing Program
1992, University of Iowa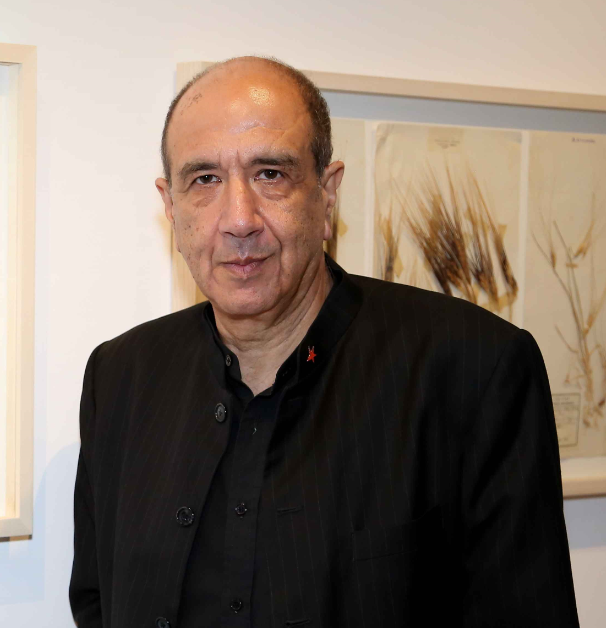 Born in Baghdad in 1951, Ronny Someck came to Israel as a young child. He studied Hebrew literature and philosophy at Tel Aviv University and drawing at the Avni Institute of Art and Design.
In 1992, Ronny was invited by the then-executive director of the United-States Israel Educational Foundation to participate in the International Writer's Program at the University of Iowa, on his first ever "literature trip". In Iowa he found himself surrounded by distinguished writers and poets from over 20 countries. There he emerged from the familiar culture and language he had known into a new sphere of experience. In his words, "Iowa was for me the international birth chamber of my poetry."
Ronny Someck has published eleven volumes of poetry, the last entitled The Milk Underground (White Pine Press, 2015), which won the Cliff Becker Book Prize in Translation in the US. He is now working on two new books of poetry to be published soon in Paris: The Poetry Kiss (a compilation of his poetry together with poems of Yehuda Amichai) and The Burning Piano. He has also published two children's books with his daughter Shirley, the most recent entitled Monkey Tough, Monkey Bluff. His work has been translated into 41 languages, including Arabic, Catalan, Albanian, Yiddish, Nepali, Dutch, Danish, Portuguese and Turkish.
These days Ronny Someck teaches literature and leads creative writing workshops at Seminar Hakibbutzim and at a local high school for at-risk students in Tel Aviv. He serves as a member on the board of the Batsheva Dance Company and the Hebrew-Arabic Theatre. His awards and honors include the Knight of the Order of Arts and Letters of France (2014), the Cross of the Order of the Knights for a Distinguished Service of Poland (2012), the Yehuda Amichai Award for Hebrew poetry (2005) and the Prime Minister's Award (1989, 2000). See his website here.