Alumnus of the Month- February 2016
­­­­Adv. Zaki Diab 
Israeli-Arab Scholarship Program
'06-'07,  University of Pennsylvania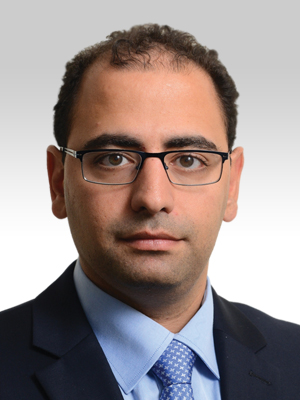 Adv. Zaki Diab is a partner at the law offices of E. Schneorson & Co. in Tel Aviv and an advocate for the advancement of Arab citizens in Israel.
Zaki began his academic training at the Hebrew University of Jerusalem, where he earned both LLB and MBA degrees. Through the Fulbright Arab-Israeli Scholarship Program, he then went on to complete his LLM studies in Commercial Law at the Ivy-League University of Pennsylvania in 2006-2007. During this time, Zaki was also accepted into the prestigious honors program of the Wharton Business School (University of Pennsylvania) where he earned a dual certification in business and public policy.
Today Zaki is a Partner and specialist in Insurance Law litigation at E. Schneorson & Co., one of Israel's leading law firms in Insurance law according to D&B – DUNS.
In addition to his professional activities, Zaki also holds leadership positions on the boards of various organizations: Kav Mashve, the employers' coalition for equality for Arab academics in the private sector; Collective Impact, which advances Arab employment across sectors; The Association of Civil Rights in Israel (ACRI); and The Arab Alumni Association of US Universities (AAAUSU). He can be contacted at: [email protected].