Dr. Shakhar Rahav
Graduate Student Fellowship, 1998-1999
University of California, Berkeley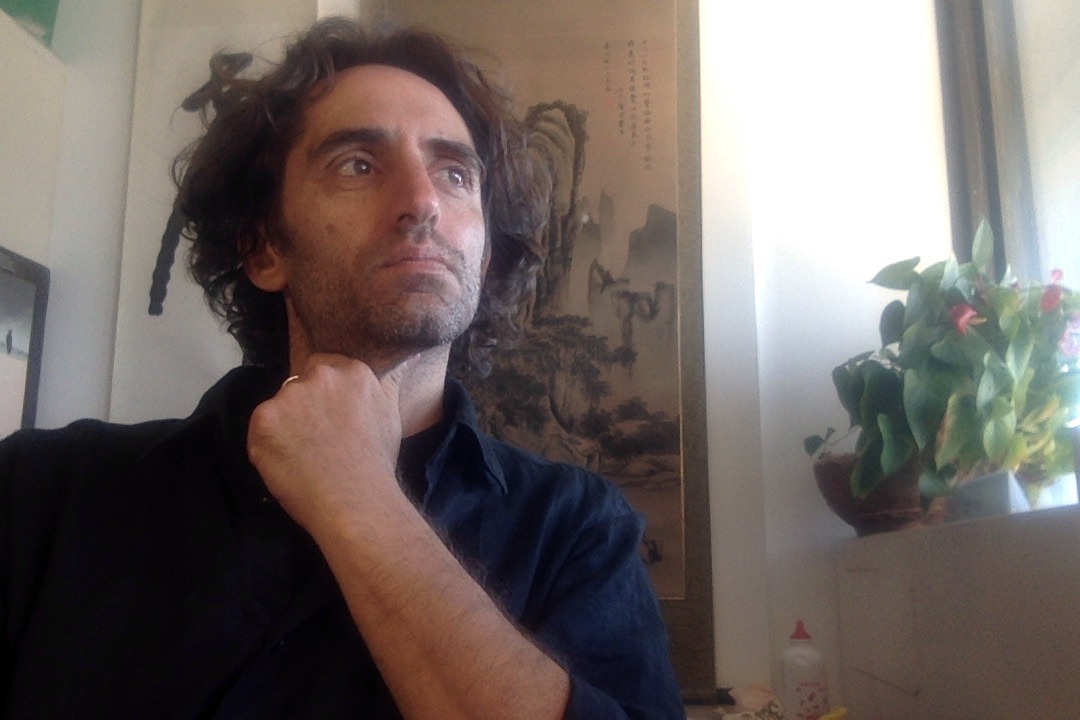 "Fulbright helped launch me on a path of exploration which has become my career."
~~~~~~~~~~~~~~~~~~~~~
Dr. Shakhar Rahav began his academic career at Hebrew University where he completed his BA degree in East Asian Studies, Summa Cum Laude, and was a graduate of the "Amirim" Excellence in the Humanities Program. For the next two years, Shakhar pursued a course on Chinese Language Studies at the People's University in Beijing. He then returned to Israel and Hebrew University, on a track to a doctorate in East Asian Studies.
It was at this time Shakhar received a Fulbright fellowship, enabling him to embark on graduate studies at the University of California, Berkeley, where he focused on the history of modern China. Reflecting on his Fulbright experience Shakhar notes, "Fulbright helped launch me on a path of exploration which has become my career."
At Berkeley, Shakhar would earn both an MA and PhD. During his studies, modern Chinese literature and history, and intellectuals and social change in China, Japan and Europe were among his areas of intellectual focus. Eventually he wrote his dissertation on "Yun Daiying and the Rise of Political Intellectuals in Modern China, 1915-1923." 
Upon return to Israel in the summer of 2007, Shakhar began teaching at the University of Haifa, Asian Studies Department, where he has continued until today. A historian of modern China, Shakhar describes his academic work: "Most of my research deals with politics, everyday-life, and the way in which they intertwine in republican China (1911-1949). These interests shaped my recent book The Rise of Political Intellectuals in Modern China: May Fourth Societies and the Roots of Mass-Party Politics (Oxford University Press, 2015) as well as articles I have written. Much of this work has centered on China's May Fourth Movement, a movement which I am increasingly trying to frame within a global context. In many ways, these explorations stemmed from a wish to inquire into the way in which intellectuals and their ideas affect social and cultural change. Consequently, my work has dealt with intellectuals in twentieth century China, including Lu Xun--China's best known author of the twentieth century--and Wang Meng--author and minister of culture at the end of the tumultuous 1980s."
Shakhar's recent research explores the seemingly contradictory emergence of mass-party-politics alongside communal endeavors in the first half of the twentieth-century. His work has been published in Chinese, Hebrew, and English. His latest scholarly publications include, "Predicated on the People: Legitimating Politics and Parties in Early Republican China" (Cross Currents: East Asian History & Culture Review, May 2017). He also delivered an invited lecture on "Communes & Collectivism-a Transnational Perspective" at a conference on Anarchism, Utopianism & Radicalism, at the University of Konstanz in Germany in May of this year.
In characterizing his teaching, Shakhar states, "I attempt to locate China in a global context, and while focusing on China's turbulent history, to challenge my students to see what it can teach them of their own culture and society."
Dr. Shakhar Rahav can be contacted at [email protected].