Alumna of the Month- April 2018
Samantha Adler de Oliveira
MA Program, 2015-2017
Massachusetts College of Art & Design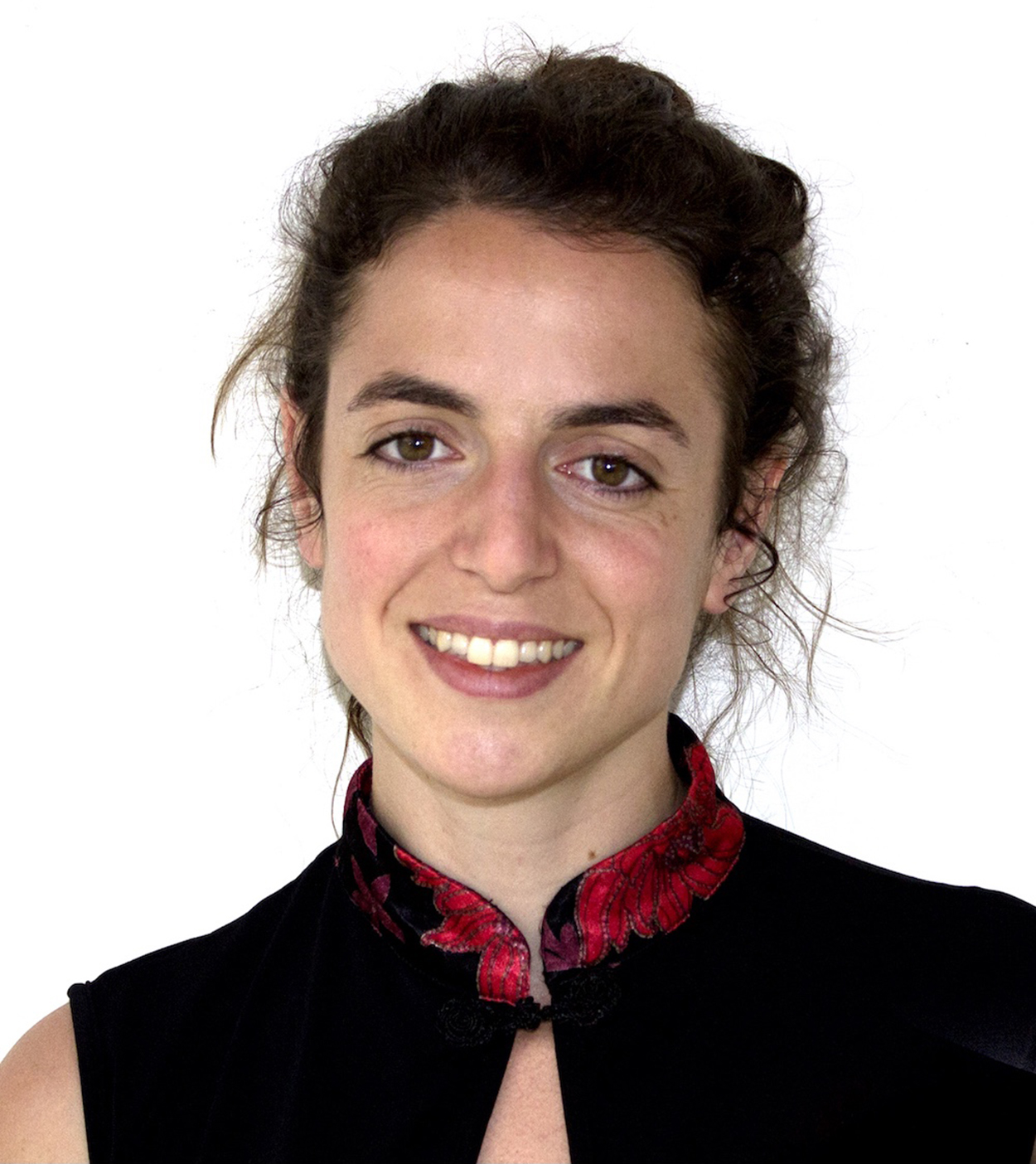 "My experience as a Fulbright graduate student at the Massachusetts College of Art & Design was one of many challenges on all levels - emotional, social, cultural and artistic. I feel very lucky to have been offered this gift of time: time to take risks, experiment, explore, fail, try again, wonder and discover. Looking back, I can say without a doubt that my Fulbright experience has made me much more confident in who I am and what I wish to accomplish, not only as an artist, but as a human being."
~~~~~~~~~~~~~~~~~~~~
Born in France, raised in Luxemburg and Brussels, Samantha studied in London and Paris before moving to Israel in 2007. She began her academic training at King's College London where she earned a BA in European Studies with First Class Honors. She then pursued a BA in Fine Art at the Bezalel Academy of Arts and Design in Jerusalem, graduating cum laude in 2012. During her undergraduate studies, she also did a semester abroad at the School of Visual Arts in New York.
In 2013, Samantha won a scholarship at the Skowhegan School of Painting and Sculpture in Maine, USA. She also had numerous exhibitions and screenings of her work in Jerusalem, Tel Aviv, New York and Paris. In addition, she worked as an Assistant Curator at the "Yaffo 23 Gallery" in Jerusalem as an Assistant and Studio Manager of the artists Osvaldo Romberg and Lee Yanor in Tel-Aviv.
In 2015, Samantha embarked on her Fulbright MA program at the Massachusetts College of Arts and Design in Boston for an MFA in Experimental Filmmaking. Besides her courses as a student, she also was a teaching assistant for courses in Film and Video, World Cinema, Art and Visual Language. Reflecting on her two years as a Fulbrighter, Samantha notes: "My experience as a Fulbright graduate student at the Massachusetts College of Art & Design was one of many challenges on all levels - emotional, social, cultural and artistic. I feel very lucky to have been offered this gift of time: time to take risks, experiment, explore, fail, try again, wonder and discover. Looking back, I can say without a doubt that my Fulbright experience has made me much more confident in who I am and what I wish to accomplish, not only as an artist, but as a human being."
Samatha's final project at the Massachusetts College of Art and Design was a short experimental documentary film about a rare and mysterious musical instrument produced in the Boston area: "The Singing Glass" was accepted to take part in the 2018 Vision du Réel International Documentary Film Festival in Switzerland. 
With a background in history / politics / literature / philosophy (through her BA in European Studies) and in visual arts (through her BFA at Bezalel Academy), the Fulbright-sponsored MFA in Experimental Filmmaking allowed Samatha to merge these two diverse fields in unexpected ways. "Indeed by deciding to work in experimental documentary filmmaking," Samatha notes, "I was able to combine my passion for field-based and academic research with my love of the arts." 
Since returning to Israel in 2017, Samantha splits her time between working in the field of contemporary art as both an artist and curatorial assistant, and in cinema production." I find that being able to navigate between those vastly different yet interrelated fields has been very beneficial to my own work, in addition to being full of excitement!" she says.
Samantha's most recent endeavor is an experimental documentary about the former Palace Hotel, a historical building situated in the center of Jerusalem; a project for which she was awarded a grant by the New York-based organization "Asylum Arts."
Learn more about Samantha's work at her website HERE.  She can be reached at [email protected]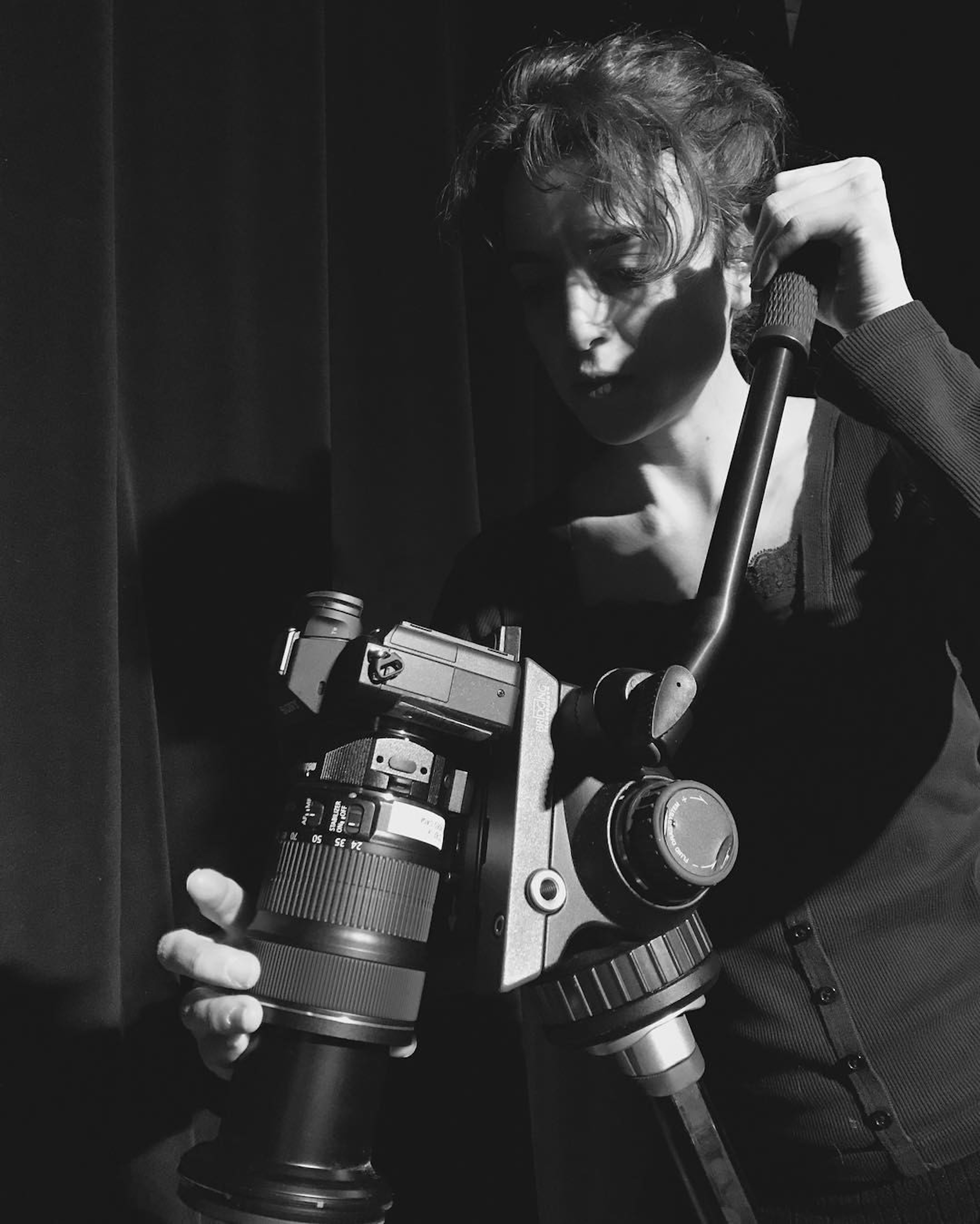 An artist at work, Samantha Adler de Oliveira and experimental documentary filmmaking, photographed by Chen Serfaty.