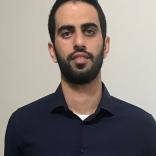 Raji Awies
University of Haifa -> Fordham University
In 2016, Raji Awies received his LL.B degree in Law & Economics from the University of Haifa. During his academic life, he took part in the university debate team, in which he participated in many competitions across the country, sculpted critical thinking whilst improving his rhetorical abilities. He has developed a lot of interest in corporate and contract law and specialized in startups. Raji has completed his internship in one of the largest law firms in the country, Lipa Mier & Co. in the commercial and High-tech department. In 2018, he was admitted to the Israeli bar association and nowadays, he practices commercial law, and planning to start his LLM studies in Intellectual property and information law at Fordham University, New York.
Read more
Show less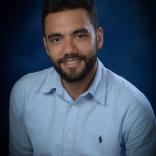 Mo'taz Ershied
University of Haifa -> Columbia University
Mo'taz Ershied received his LL.B in law, cum laude, from the University of Haifa. During his studies, he worked closely in several roles with numerous professors, as a teacher assistant in Contract Law & Punishment Law, and as head of "Career Project" in pursue of equality in academic education. Post his graduation, Mo'taz clerked in the litigation department of Yigal Arnon & Co., one of the biggest and highly rated law firms in Israel. Soon after, he passed the Israeli Bar Exams and was certified as a lawyer. Mo'taz's areas of interest focus mostly on private law and technology. As a Fulbright fellow, his aim is to research how the private law & technology field could develop new and dynamic instruments to increase pluralism within the technology work sector in Israel.
Read more
Show less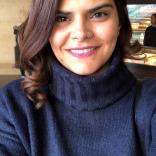 Haya Haddad
Tel Aviv University -> The New School
Haya Haddad received her B.A in Political Science and English Literature from Tel Aviv University. Haya is socially and politically active, she is volunteering in several NGO's such as the Orthodox Scouts, and other local forums. Throughout her academic studies, she led a radical change by canceling discriminatory policy against her mother tongue. In 2014, Haya participated in Bridge Builders program in Norway, a program which enhances the process of reconciliation between Palestinians and Israelis. Haya worked as research assistant during her B.A studies. Nowadays, she is the mentor for high schoolers from Kfar Yassif. She meets them weekly and discuss with them several significant issues like social activism, human rights, identity conflict and public speaking skills. She is planning to start her Master's degree in International Affairs specializing human rights and social justice at The New School.
Read more
Show less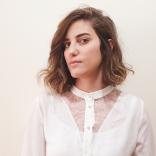 Rana Khalaila
The Hebrew University of Jerusalem -> Georgetown University
Rana Khalaila received her LLB and accounting degree from the Hebrew University of Jerusalem. Rana tutored first-year accounting students on behalf of the Equal Opportunities for Arab Students Unit. Rana completed her Legal internship at the criminal department of Tel Aviv District Attorney's Office. Later on, she worked as a tax inspector (Financial Institutions Unit) at the Assessing Officer of Large Enterprises- Israeli Tax Authority. Nowadays, Rana works as an attorney at the Fiscal Department in the State Attorney's Office.
Read more
Show less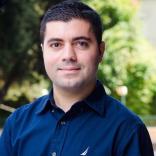 Mohannad Salaymeh
The Hebrew University of Jerusalem -> Georgetown University
Mohannad Salaymeh has received his LL.B/B.A. in Law and Accounting from the Hebrew University of Jerusalem. Mohannad is a lawyer and a Certified Public Accountant in Israel. As a law student, Mohannad was elected as Chairman of the Ambitions Forum, the Arab
Law Students Association at the Hebrew University. Upon finishing his studies, Mohannad pursued a one-year legal internship in Meitar Liquornik Geva Leshem Tal, one of Israel's largest international law firms. Then he began a two-years accounting internship at the global firm PwC, which he has recently completed. His work in both internships focused on providing tax consultancy services to several international and domestic companies. In addition, Mohannad has also served as a teaching assistant in various courses taught at the Interdisciplinary Center in Herzliya. Mohannad was awarded the Fulbright scholarship to study for an LL.M in tax law at Georgetown
University.
Read more
Show less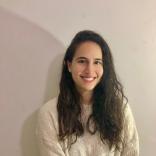 Soaad Younis
The Academic College at Wingate -> Temple University
Soaad Younis is a soccer player who received her B.A. in Physical Education from Wingate College in 2017. Since graduating, she has been working as an exercise specialist at Meir Hospital in Kfar Saba, in the Cardiac Rehabilitation Center, being the only Arab and the youngest staff member in the Center. As a Fulbright fellow, Soaad is planning to study Sports Business at Temple University. Her aim is to help her society to develop better health through better and equal sports and fitness training programming.
Read more
Show less